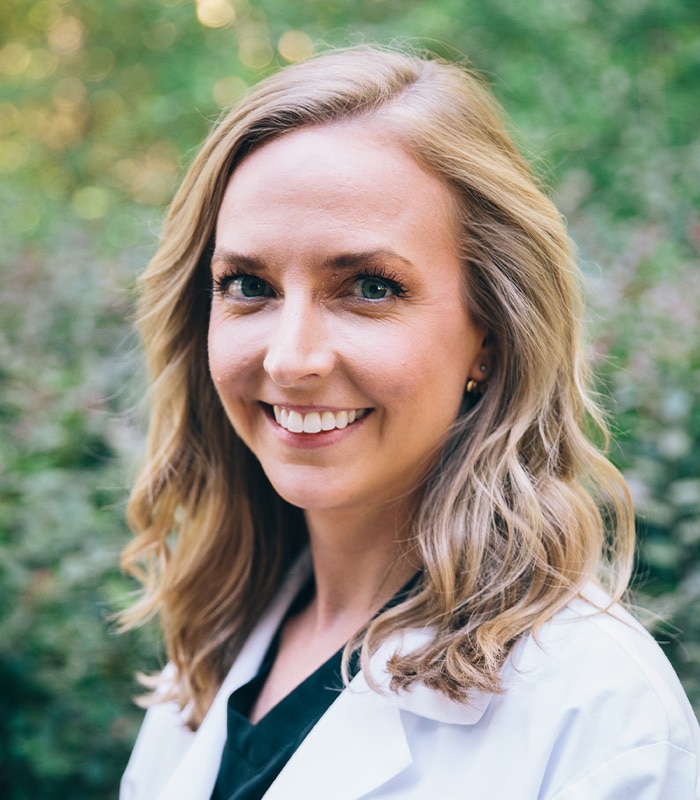 Education:
University of Virginia School of Medicine
Residency:
University of Alabama at Birmingham Pediatrics
Board certification:
ABP
Why did you choose to practice pediatrics?
A pediatrician is all I remember ever wanting to be. As a child I used to care for my dolls with their lipstick bruises and cotton-fluff lacerations. My dad was an incredible physician assistant. I enjoyed flipping through his medical textbooks, but more than that, I loved hearing the patient stories he would share. Even as a kid, I could hear the pride and compassion in his voice when he shared stories from his day. I knew I wanted to be a part of the medical community as a leader, educator and healer. Now, I have the pleasure and privilege of caring for real children and their families. There truly is nothing else I would rather be doing.
What is most rewarding about your work?
I am passionate about the medicine, but the relationships are what make my job so great. Children have a way of lighting up a room. Even when sick, it is almost impossible to leave an encounter without a smile on your face.
When working with your patients and their families, what is your approach?
I am present. When I am in the room, I give my patients and their families my undivided attention. I am there to listen, validate, reassure and educate. I spent the last five years as a primary care pediatrician. My patient families knew that I would not leave the room until all of their questions were answered…even the ones they initially felt were too silly to ask.
How do you stay healthy and happy?
I love to exercise, spend time with my pup (Ruby), my husband (Ali) and the wonderful friends we have been lucky enough to gain over the years. I also cherish a good afternoon nap…I swear it's the secret to youth!