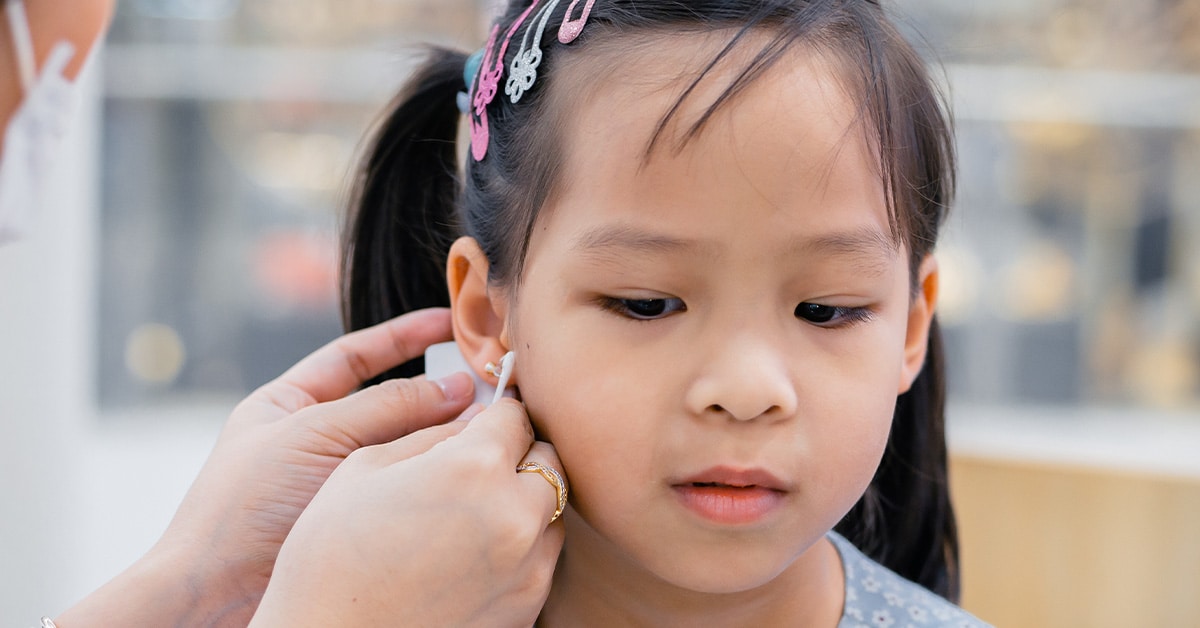 Ear Piercing at Urgent Care for Children: Safe and Sterile
If you're looking for a safe and sterile environment to have your child's ears pierced in, look no further. Urgent Care for Children offers ear piercing to children ages six months and older. Our team of pediatric professionals has undergone extensive training to ensure that the process is as easy and pain-free as possible.
Here are five things you should know before coming to Urgent Care for Children to have your child's ears pierced:
1. Patients must be at least six months of age or older and have completed their Hepatitis B vaccine series.
2. We are proud to offer this service at an affordable flat rate of $70. Insurance is not accepted for ear piercing.
3. Ear piercing services are offered at all Urgent Care for Children locations. Patients should first book an appointment here or call their nearest clinic in to order secure their piercing appointment.
4. UC4C only performs single ear piercings to the ear lobe and no other body part.
5. Following your child's ear piercing, our team will provide you with detailed instructions on how to care for the area.
In offering this service, we are continuing to build on our promise of offering convenient care for families across the Southeast. If you have additional questions about ear piercing at Urgent Care for Children or any of the after-hours care we provide, we invite you to email us at [email protected] or give your nearest Urgent Care for Children clinic a call today.