Sensory Inclusive Services
1 in 6 individuals have a sensory need, including children with autism spectrum disorders, post-traumatic stress disorder (PTSD), and anxiety.  Noises and sounds, smells, lights, crowded places, and new environments can be traumatic for these children.
When sensory-challenged children are injured or sick and need to access healthcare, parents are faced with a real obstacle.
That's why Urgent Care for Children is proud of our partnership with KultureCity® which allows us to enhance our ability to assist and accommodate children with sensory needs. Our goal is to provide an inclusive experience for all families during all events. We strive to raise awareness of the needs and challenges faced by individuals with sensory processing needs by supplying our team with annual training and by offering the resources and accommodations below to our families.
Sensory bags
KultureCity® Sensory bags containing special KultureCity®VIP badges, feeling thermometer, fidget tools, and noise-canceling headphones are available for checkout (at no cost by leaving an ID) with our front desk team.
Quiet Areas
Many of our clinics offer quiet areas.  Be sure to ask our front desk team about this amenity when you visit.
Mobile Sensory Station
Mobile sensory station can be used by any child during their visit.
Urgent Care for Children was the first pediatric urgent care practice in the U.S. to receive the designation of being sensory-inclusive at all 20 locations in the three states we serve.  Over the past several years, our team of providers has treated hundreds of children with sensory needs. Parents tell us how thankful they are that there is a place that understands their struggles and that can provide the care their children need in an accommodating and safe atmosphere.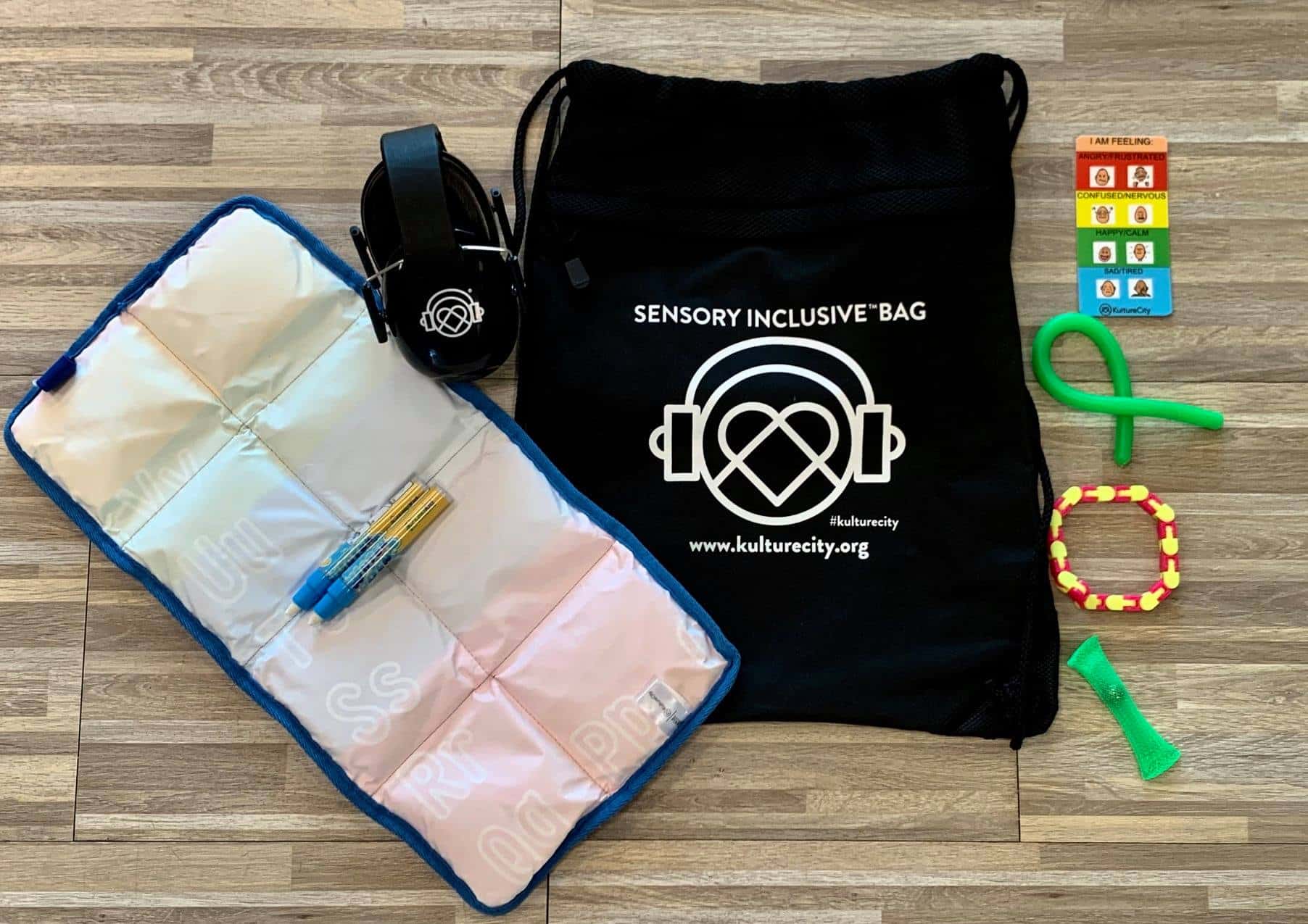 For Medical Emergencies Call 911
In the event of a medical emergency, Urgent Care for Children recommends calling 911 or visiting your local emergency room. We are not able to treat acute traumas, medical emergencies or life-threatening illnesses.