Diagnostic X-ray Services for Children
If you think your child is in need of an X-ray due to a possible fracture or dislocation, we've got you covered. Our pediatric experts are highly trained to diagnose and treat your child's injury. Urgent Care for Children offers on-site x-ray service with final x-ray reads from board-certified radiologists. We are able to treat sprains and strains and can provide casting for minor fractures. Urgent Care for Children is proud to offer everything under one roof, providing convenience to our families and a more comprehensive healthcare experience. 
We can provide x-ray services for:
Arm, Finger, Wrist, Hand

Leg,

Ankle

,

Foot

,

Knee

Hip
Rib

,

Chest

Shoulder
Spine
Foreign Body Detection (

i.e.,

glass in wounds)
What You Should Know About X-Rays
X-rays are diagnostic procedures used to view internal structures. It is the most basic form of imaging tests. These tests are relatively simple, require no preparation on your part and take minutes to complete. These tests help our providers best diagnose the issue and provide the most effective plan of action.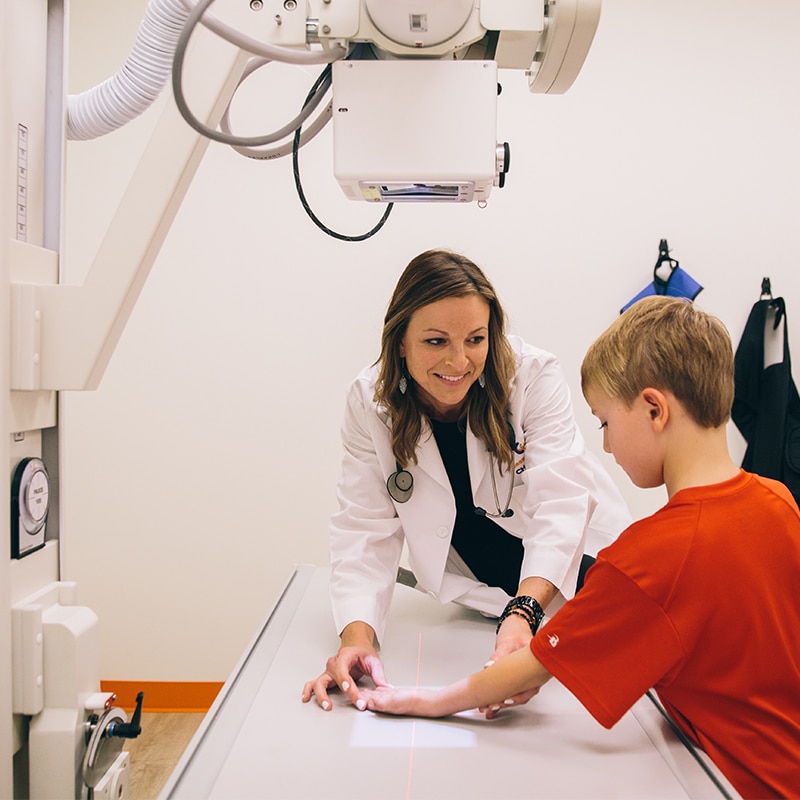 Many people wonder if x-rays are safe for children. These tests us radiation to create images, but the amount of radiation from an x-ray is minimal and should not cause any damage to an adult or child. X-rays could be dangerous for a young, developing baby but rest easy that our pediatric trained experts will know what care is appropriate and are always open to answering any questions you may have. X-rays are very common and among the safest procedures used in the medical field.
You can save your spot in line or simply walk-in.
For Medical Emergencies Call 911
In the event of a medical emergency, Urgent Care for Children recommends calling 911 or visiting your local emergency room. We are not able to treat acute traumas, medical emergencies or life-threatening illnesses.