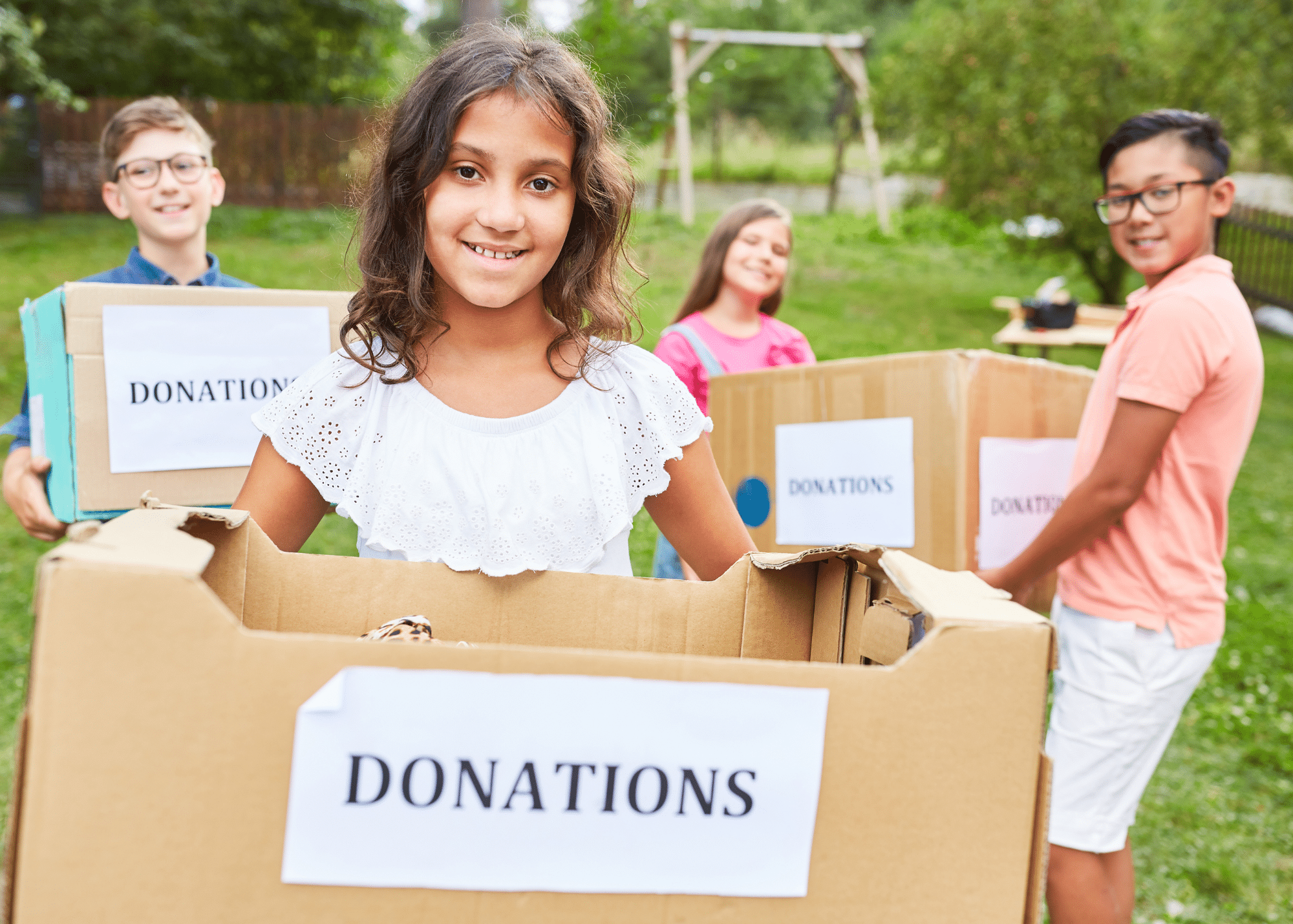 From Compassion to Confidence: How Volunteering Boosts Children and Teens' Mental Health
By: Marlene Juarez, M.D.
Headlines across the nation continue to highlight the growing mental health crisis, with a focus on children and teens. Having conversations with your children about these issues can be challenging, but creating opportunities for discussion can significantly support their overall well-being.
Empowering Our Children

The importance of stable mental health for our children and teenagers cannot be understated. In fact, many would contend that it is just as crucial as their physical well-being. Insofar as it affects their social connections, emotional stability, academic performance, and self-esteem, it builds the foundation for their long-term well-being. By making mental health a priority and having open conversations with our children and teens, we give them the skills they need to overcome challenges, build resilience, and lay the groundwork for a healthy future.
Positive Effects of Volunteering

It is not surprising that exposure to different viewpoints through volunteer work helps children and teenagers develop empathy and compassion. It also helps children and teens recognize their unique privileges and understand how they can use that to make positive changes in the world. But the positive effects of volunteering go deeper. Giving back can give one a sense of purpose and boost confidence and self-esteem. It promotes cooperation and dialogue and can act as a constructive outlet to alleviate stress.
Never Too Young

It is never too early to expose children to volunteering. In reality, volunteering may be a useful approach to introduce children to the idea of helping others and to cultivate empathy starting in the toddler and preschool years.
Here are some suggestions for each age group to help spark a lifelong spirit of benevolence in your child.
Age 2-5
Food drives: enlist their assistance in gathering and packaging non-perishable foods for charitable donations.

Arts & crafts: help them to create cards or bookmarks

then donate them to elderly homes in your area so they may witness the happiness they can spread to others.
Age 6-10
Family

v

olunteering: get the entire family involved in community clean-up events.

Neighborhood service: watering plants for elderly neighbors, helping elderly neighbors carry in their groceries, delivering homemade treats to welcome new neighbors.
Assisting at a local animal shelter

.
Age 11-14
Tutor younger students or peers

.

Volunteer at a nursing home or assisted living facility

.

Collect clothing and personal care items to be donated to a local homeless shelter.
Age 15-18
Volunteer at a hospital or soup kitchen

.

Solicit book donations for your local Emergency Room so they can be given to underserved children that visit.
Engage in environmental conservation projects.
Building Stronger Hearts and Minds

When it comes to volunteerism, the possibilities for giving back are endless and each family should discuss and engage in activities they are passionate about. As you choose the right activities for your children and your family, remember to make the activities age-appropriate, of reasonable duration, and centered on the joy of helping others. Even though young children might not fully understand the concept of volunteering, these activities help foster empathy and compassion from a young age.
By exposing children and teens to volunteerism, we not only reinforce the concepts of kindness and making a positive impact in the community, but we also create positive experiences that improve their mental well-being. These volunteer experiences will continue to shape their values and interests that will extend into adulthood.