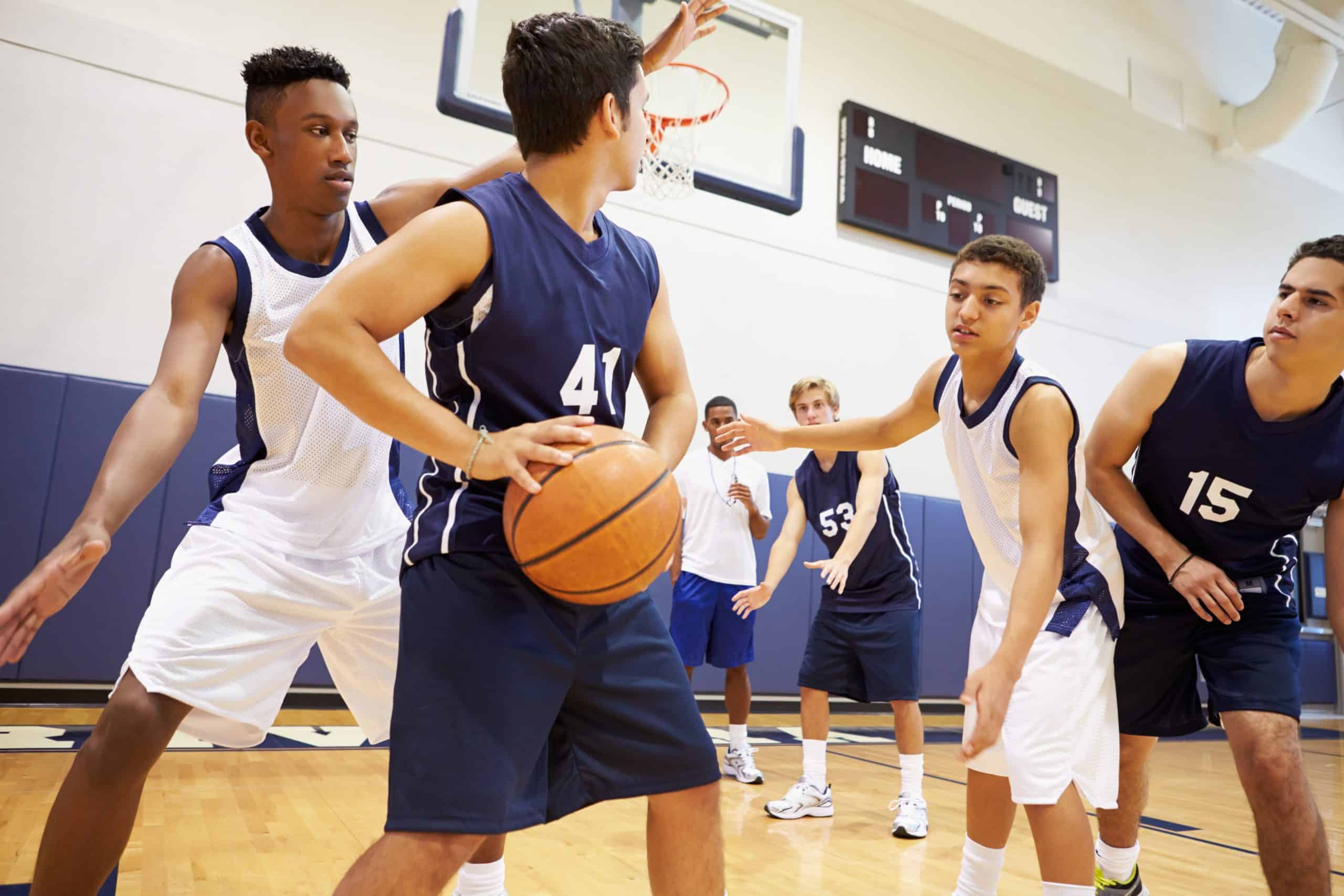 Game on! Why Sports Physicals Are a Must
Getting ready to join their team on the field or pack up for summer camp can be so exciting for your children. But before they jump in, it's important for you to know about sports and camp physicals, as most states require them prior to participation on a sports or school team or a camp physical prior to attending that camp.
Sports
& Camp
Physical
s

The purpose of the exam is to determine whether it is safe for a child to participate in sports and/or camp activities. Before starting a new sport or attending camp for the first time, many states require children and teens have a physical exam. We recommend that children have their exam done six to eight weeks before the competitive season or camp dates. That leaves time for proper results and evaluation.
There are two main parts to a sports or camp physical—the medical history and the physical exam.
Medical History

This portion of the exam includes questions about a child's personal and family history of illness and medical conditions. It is important to have this background and determine if any previous health problems would prevent a child from participating in sports or attending camp. You can expect to discuss things like:
Family h

istory of illness

, sudden

death,

or unknown cause of death

Childhood illnesses
Allergies
Past injuries,

hospitalizations,

or

surgeries

Current medications
Physical Exam

The second part of the physical includes the actual physical exam. You can expect things like the following to be reviewed:
H

eight and weight

B

lood pressure and pulse rate

V

ision

(please bring any glasses or contacts currently used)

H

eart, lungs, abdomen

E

ars, nose, and throat

P

osture, joints, strength, and flexibility
What you can expect at your child's visit

The physical will be performed by one of our pediatric experts. After the paperwork is approved and signed you will be given a completed copy (in some cases this will occur the day of the exam, but there may be times when the paperwork will be sent to you after the exam.) Each exam costs $35. Please bring the paperwork provided to you by the sports team, school, or camp.
Why
Are These
Physical
s
Important?

To decrease the chance of getting hurt and to address potential health problems that might interfere with your child's performance, a sports or camp physical is essential. For example, if they have frequent asthma attacks, medicines may need to be adjusted so that they can breathe more easily when they run. The provider may offer training tips or recommend exercises or physical therapy to help avoid injuries.
What If There's a Problem?

For most children, everything checks out OK and the provider will fill out and sign the form. For some, the provider may prescribe medicine, recommend a follow-up exam, do more tests, or recommend treatment, like physical therapy.
What happens if you don't get the OK from the provider? Don't worry if they ask you to have other tests or go for a follow-up exam — it could be something as simple as rechecking your child's blood pressure or adjusting your asthma medicines.
The goal of these physicals is to make sure your child is safe while playing sports or going to camp, not to prevent them from participating.

Do I Still Have to Get a Regular Physical?

The sports and camp physicals focus on your child's well-being as it relates to playing a sport or engaging in camp activities. Regular checkups are still important for their overall health and well-being.
A yearly physical differs from a sports physical in that it pays attention to your child's developmental, emotional, and social well-being as well as their physical health. In addition to conducting a thorough physical examination of your child, your doctor will review the medical history of your family to ensure that any essential preventative health measures are in place. To ensure optimal growth in those areas, a thorough examination of your child's cognitive and social milestones will be performed. During this conversation, your doctor may also bring up significant issues including peer pressure, healthy relationships, drug and alcohol usage, and puberty. A crucial component of your child's yearly physical by a doctor is building a strong and trustworthy relationship with your youngster. Your child's annual exam should focus on the areas and subjects mentioned above from their sports physical in addition to the following:
Health history

Immunization
Lab work, if needed
Behavioral and developmental screening, if needed
Nutrition and sleep habits
Preventative health
Adolescent issues
Save Your Spot
in
Line
for
Your Child's Sports or Camp Physical Today!

So, before your athlete joins their team on the field or your campers head off to summer camp, let our team take care of their sports and camp physicals. At Urgent Care for Children, they are convenient, fast, and affordable. Save your spot in line today!