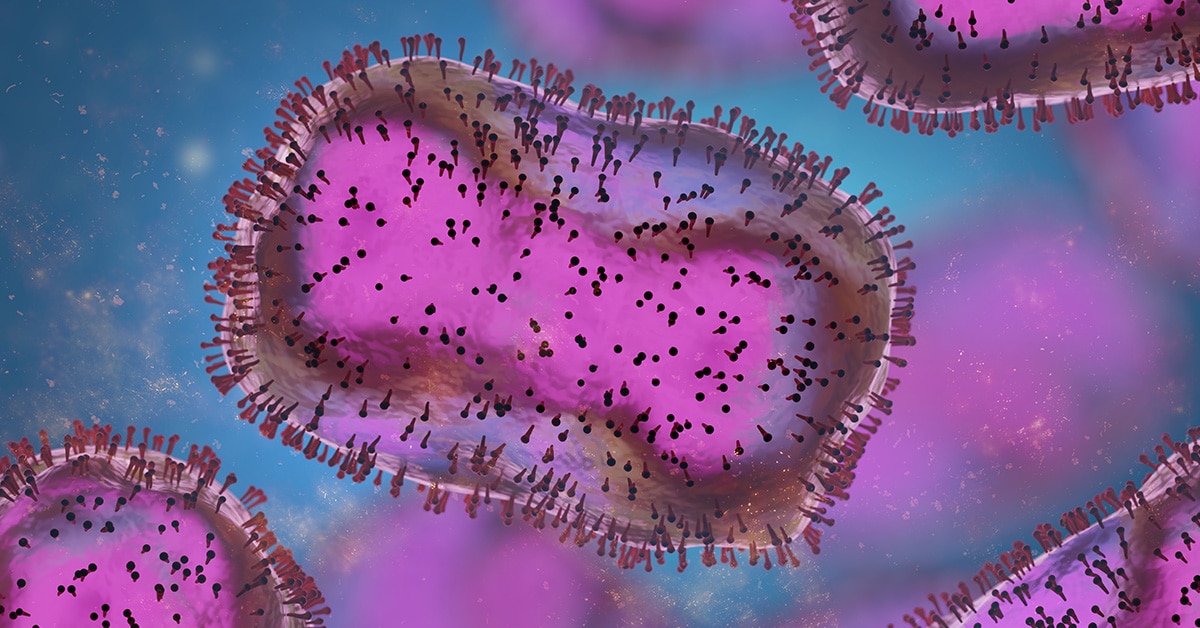 Monkeypox: What Parents Need to Know Now
By Allury Arora Lal, MD, Pediatrician, Mom, and Founder/Chief Medical Officer of Urgent Care for Children
Over the past several months, there has been a great deal of media attention paid to the monkeypox outbreak in the U.S. leaving many parents worried yet again about another virus circulating in the public. I hear the concerns of parents: Will this be the next pandemic? How can I keep my kids safe from another illness while I'm still worrying about Covid? What precautions should I take now to keep my child safe in school?
As a pediatrician, I'm here to be a bit more reassuring than the media. As of the end of August, this is not a pandemic and we should try to refrain from panic. To date, the risk of children becoming infected with monkeypox is extremely low. My message to parents is this – know the facts and follow the science as we know it today.
Limit Exposure, Know the Signs
Both children and teens are more likely to be exposed to monkeypox only if they are living with someone with the disease or have traveled into a community with higher than usual transmission or a high rate of infection. It is a contagious virus and does transmit from one person to another through close skin-to-skin contact. Be cautious of adults who might have the virus or the telltale rash. According to the CDC, symptoms of monkeypox include:
A rash. Initially, the rash looks like pimples or blisters and later dries up and scabs. The rash may be located on or near the genitals or anus and may also present on the face, hands, chest, and feet.
Fever
Chills
Swollen lymph nodes
Exhaustion
Muscle aches, backache, and/or headache
Respiratory symptoms (sore throat, nasal congestion, and/or cough)
[Find more information on monkeypox and symptoms on the CDC website – https://www.cdc.gov/poxvirus/monkeypox/symptoms.html.]
Take Universal Precautions
Precaution is always better than cure. Go back to the basics that we learned from the early days of Covid:
Remind kids to wash their hands with soap and water for 20 seconds (sing the ABCs or Happy Birthday song to help ensure a thorough washing) or use hand sanitizer when soap and water aren't available, especially before eating.
Avoid contact with people who may have monkeypox. The virus is spread through direct contact with lesions (rash) or infected body fluids.
Masks aren't necessary to prevent catching monkeypox as this virus is primarily spread by skin-to-skin contact.
Should Kids be Vaccinated?
As of August, the CDC is not recommending universal vaccinations, so vaccination of pediatric patients, a very low-risk group,  is not necessary. Right now, vaccines are only for those in the high-risk categories such as people who are immunocompromised and/or sexually active with multiple partners.  Make sure your child is up-to-date on other vaccinations, however, including Covid and flu vaccines as we head into fall.
Future Outlook
As we learned from the Covid pandemic, viruses spread and change quickly. As pediatricians, we'll be keeping a close eye on monkeypox as kids across the region and the country return to school, sports, and community events. We must be vigilant and understand that all communicable diseases (including the flu, Covid, monkeypox, and even the common cold) can spread under the right conditions.  With basic precautions, scientific understanding, and communication between medical professionals and the public, we can keep our kids healthy.
As always, if you have questions about monkeypox symptoms and spread, please contact Urgent Care for Children. We're committed to not only caring for your child's urgent care needs but also serving as a resource of up-to-date information for parents and the community.