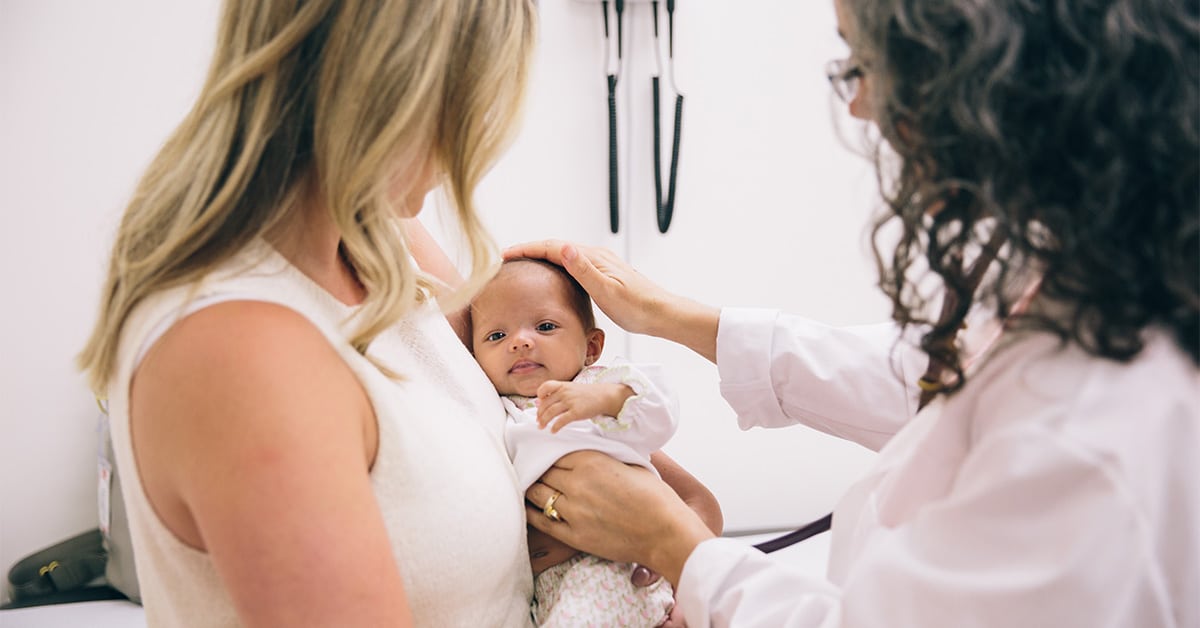 Top 10 Things to Look for in an Urgent Care Center for Children
By Dr. Allury Arora Lal, Pediatrician and Chief Medical Officer of Urgent Care for Children
When it comes to urgent care, not all facilities are created equal. Just as your children are unique, so are the qualities parents should look for in an urgent care center that will be caring for them. First, it's important to understand that urgent care is intended for non life-threatening medical conditions such as fever, flu, Covid, earaches, vomiting and diarrhea, rashes, and minor injuries such as sprains or strains. These types of non-emergent issues often happen at the most inconvenient times, which is why finding an urgent care facility that caters to pediatrics is essential.
So, what should you look for in an urgent care center for your child? Here are 10 of the most important qualities:
Specialization in pediatrics. Children's health needs are different from adults, which is why it's important to choose an urgent care center that is staffed by pediatricians and trained pediatric professionals. There is a difference between a family physician or general practitioner and a pediatrician. Family care physicians are trained to care for every age and every stage of life. A pediatric provider is specifically trained to care for ages birth through age 21 – infancy, toddlerhood, childhood, teen years, and young adulthood. Pediatricians have the training needed to identify specific issues in children.
On-site lab. When a child is sick, rapid diagnostic tests are an essential component of care.  On-site laboratory services provide the diagnostics needed to serve patients effectively and often immediately. Look for on-site laboratory services including testing for common ailments such as strep throat, RSV, flu, Covid, and urinary tract infections, among others.
On-site imaging. If a child has an injury, the ability to take an x-ray right away allows the care provider to stabilize and treat sprains and minor fractures. Ensure the urgent care center you choose offers x-ray services. Equally important is having the final x-ray read from board-certified radiologists.
In-house pharmacy. An urgent care that claims to be a one-stop-shop should offer in-house pharmacy services. This saves you a trip to an outside pharmacy for many of the common pediatric prescriptions necessary to treat most childhood illnesses. Afterall, what parent does not like convenience?
Sensory inclusivity. Finding a pediatric urgent care center that is sensory-inclusive is important for some patients. What does this mean? For children who respond better to an environment that adapts to their needs rather than the other way around, urgent care centers that incorporate sensory inclusive practices such as sensory bags and/or a mobile sensory unit can provide a quiet, more secure environment. It's important to have providers that have been trained to care for pediatric patients' sensory and processing needs to help provide a calm, less stressful atmosphere when it's needed most.
A clean and safe facility. A clean healthcare environment is paramount to keeping germs at bay. From the waiting areas to the exam rooms, patients and parents should feel confident that the urgent care facility is clean and sanitary. Choose a center that takes great pride in offering you a disinfected environment and takes every precaution to protect the health of patients, visitors, and staff including the use of hand and surface sanitizers and personal protective equipment.
Convenient hours and shorter wait times. Many childhood illnesses and injuries don't always happen during normal business hours. As a busy parent, you need access to urgent care services 365-days-a-year, evening and night hours, on holidays and weekends, and even a telehealth option that brings the clinic right to you.
Accessible and affordable care. Is it easy to save your spot in line at the urgent care center? Does the center have pediatricians on-site? Do they welcome walk-ins? Are they open every day of the year and offer after-hour care? Do they have many convenient locations? Are most major insurance plans, including Medicaid, accepted? Do you have access to an online patient portal? Do they have a self-pay option? Is this less expensive than making a visit to a nearby ER for a non-emergency illness? If the answer to these questions is yes, then you have found the right place for your child's urgent health needs.
Communication with your primary provider. An urgent care provider should be in contact with your child's primary pediatrician and share information to keep medical records up-to-date and ensure continuity of care. Open communication between your child's providers is essential to the most comprehensive and seamless care and maintains the concept of "medical home" endorsed by the American Academy of Pediatrics (AAP).
Word of mouth. When searching for the best pediatric urgent care, check out online reviews and ask neighbors and friends for recommendations. Many times these reviews, and the way a center responds, can give you great insight into the care and experience you will receive.
At Urgent Care for Children, we are working, busy parents too, which is why our team of professionals understands the need for high-quality care that is available when you need it.
We take active steps to support each family we care for.  We listen first and assess second, understanding that you know your child best, which ultimately makes the experience and the outcomes positive for the patient, parent, and provider. Our team follows the AAP guidelines to practice evidence-based medicine, providing you access to deep experience and the most modern approaches to care all while taking you and your child's unique needs into consideration.
We built Urgent Care for Children with all of the above top of mind, offering the communities and families we serve a unique, convenient, affordable pediatric urgent care experience. We're here when you need us most.