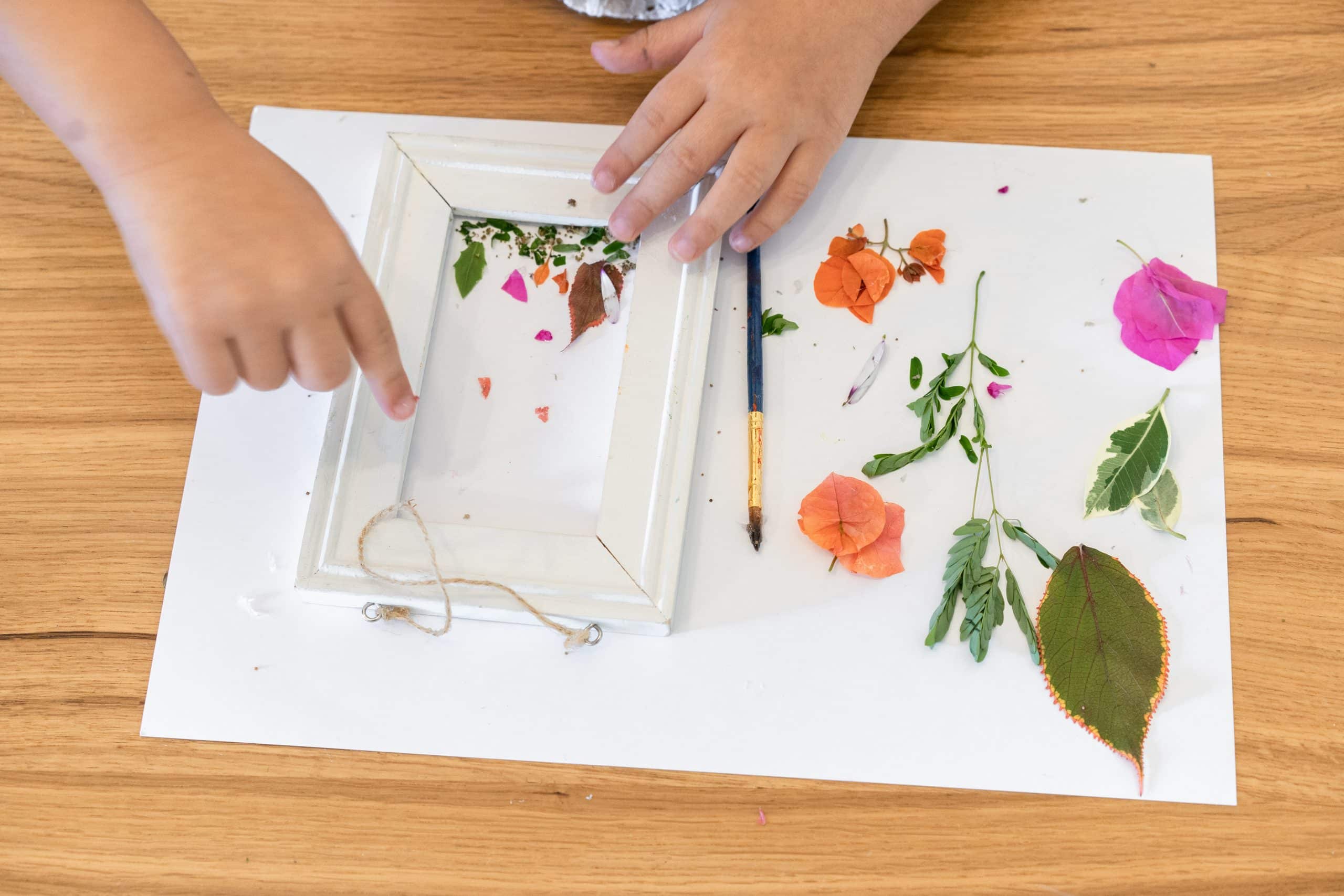 18 Easy Art Activities for Kids to Do at Home
Shared from Parents.com
Encourage creativity and artistic expression with these fun, easy art activities for kids, including watercolor paintings, craft stick projects, simple stamped art, and more.
Art has many benefits for children: it encourages self-expression, improves motor skills, develops patience and problem-solving abilities, and increases concentration. It also gives kids a boost of self-esteem when they complete something independently. And maybe most important to kids? It's fun!
Keep those little hands busy and encourage their creativity with these art projects and activities for kids. And when it comes to supplies, you probably already have most of them at home.
Big Reveal
For this easy art activity for kids, you'll need watercolor paper, watercolor paints, painter's tape, a paintbrush, crayons, and stickers.
After taping the watercolor paper to a flat surface (like a newspaper-covered table) encourage your child to decorate it with crayons and/or stickers. Then they can paint the entire paper with watercolors. Wait until it's dry, then gently remove the tape and stickers. These items will leave behind bright white designs on the paper! The crayons will also repel the watercolor, resulting in unpainted "negative space."
     2. Natural Collage
Start this art activity by printing out a full-body photo of your child (for reference, ours is 8.5 inches by 11 inches). Then take a walk outside to gather "natural art supplies" from the landscape—think leaves, twigs, flowers, and bark. Back at home, glue the items to the photo to create a memorable collage to hang in your home!
     3. Coffee Filter Art
Tennessee art teacher Rachel Motta, who works with the Metropolitan Nashville Public School district, shares how to turn coffee filters into paper glass with this art project for kids. It was inspired by exhibitions of Dale Chihuly's contemporary, colorful bowl-shaped glass sculptures called Macchia. 
Grab a coffee filter; its translucency mimics the look of glass. Give the filter uneven edges with scissors, then use non-permanent markers to make lines and spots on it. Lay the coffee filter on a turned-over yogurt container or plastic cup, apply spray starch, and watch the colors bleed together. When the coffee filter becomes saturated, stop and let it dry.
     4. Handmade Tiles
For this art and craft activity for kids, you'll simply need the power of the sun and a few basic materials: ½ cup water, 1 ½ cup flour, ¾ cup salt, a mixing spoon, a mixing bowl, a sheet tray, a rolling pin, acrylic paint, and paintbrushes. You can decorate the tile with cookie cutters (any shape), rubber stamps, and small objects.
To start, mix the water, flour, and salt in a bowl, and knead it for about 2 minutes. Section off a ball of the dough onto a lightly dusted countertop and roll it into a square shape—this will be your tile. Create impressions in the soft dough with your cookie cutter, rubber stamp, or object (for example, a silk flower). Add details with a pencil. Once you're satisfied, place the tile on the sheet tray in direct sunlight. Leave it for several hours, checking periodically to notice changes in the dough, before flipping it to dry the bottom. Color the dried tile with acrylic paint. (Note: You can make several tiles with the dough recipe, so feel free to get creative with different designs!)
     5. Kaleidoscope Collage
Grab some poster board or a large canvas and get ready to make this kaleidoscope of colors! First, create a mixture of ½ cup craft glue and ¼ cup water. After your child draws a large shape (like a circle or square) on the poster, brush it with some of the mixture. Apply tissue paper squares to the wet board, brush some more glue over them, and repeat this process until you've covered the shape. To prevent messy dripping, we recommend completing this project outside on a flat surface (just make sure it's not too windy!)
     6. 3-D Portrait
3-D elements elevate this easy art activity for kids! Draw a simple image on a piece of card stock, cardboard, or one side of a cereal box. Ball up pieces of crepe paper, then attach them to the canvas with tacky glue.
     7. Craft Stick Barn
This art project resembles an iconic Midwestern barn. To recreate it, paint six craft sticks white, nine craft sticks red, and four mini craft sticks white. As they dry, have your child draw grass and sky on a piece of card stock. Arrange the craft sticks as shown to make the barn:
Glue 11 craft sticks vertically for the bottom of the barn. The pattern is two red, one white, five red, one white, and two red.
Glue two white sticks across the top and bottom, horizontally, to make the framing. Arrange the mini craft sticks to make the roof of the barn. Color the roof in with red crayons, markers, or colored pencils. Alternately, you can fill it with red card stock. Make a window with black paper cut into a rectangle. If you want to add hay, cut strips from a paper bag.
     8. Pastel Scribbles
Looking for an art project for toddlers? This abstract painting might do the trick! Gather one sheet of white paper, watercolor paints, oil pastels, tape, water, and paintbrushes.
After taping down the paper on a surface, have your child draw all over it with oil pastels. Then they can cover the paper with watered-down watercolor paint. The pastels will pop right through the paint!
     9. Salt Watercolor
Who knew this beautiful paper could be so easy to make? Just cover paper with watercolor paint, then sprinkle on coarse salt right away. After the paper dries, remove any excess salt, and admire your beautiful, ethereal pattern! You can use the paper to wrap vases, gifts, organizational containers, and more.
     10. Simple Silhouette
Your child can easily recreate their own silhouette with a few simple supplies! Photograph their head from the side, enlarge the photo to your desired size, and print it in black and white. Place the picture on black paper and cut around the head and shoulder; make sure the scissors cut through the black paper and the photo paper. Glue the silhouette to fabric or patterned card stock—then place it in a frame for display.
     11. Bell Pepper Prints
This art and craft activity for kids relies on an usual tool: a bell pepper! Cut off the bottom of the pepper. Dip the cut portion into acrylic paint (try pouring the paint on a paper plate) and press it onto your surface of choice. We used a pillow, but you can also decorate T-shirts, tote bags, place mats, or anything else your heart desires. The final result is a cute flower pattern you'd be happy to display in your home! Don't forget to let the project dry overnight.
     12. Mosaic Artwork
These mosaic-style pictures will look amazing on your kid's bedroom wall. On a piece of card stock, sketch a rough outline of a simple landscape (we drew a sailboat in the sea). Your child can tear colors from magazine pages or pieces of paper, then glue them onto the card stock to complete the artwork. Consider laminating the final product so the mosaic pieces won't come loose.
     13. Stamped Napkins
Do you need new napkins? Let your children make them with this fun art activity! Gather items to use as stamps (we chose leaves, but you can also make stamps by cutting shapes from potatoes or sponges). Cover the makeshift stamps with fabric paint, then press them onto your fabric. Remove the stamp and let the fabric dry. Launder according to the manufacturer's instructions.
     14. Collage Drawing
This creative art project combines drawing with collage-making. Cut out images from a magazine; they can be anything your child likes (we cut grass and half of a pear). Glue the items to sheets of paper and finish the artwork with colored pencils or markers. This art activity really exercises your child's imagination!
     15. Stone Succulents
You don't need to worry about watering these succulents! Gather rocks outside, then decorate them with acrylic paint to resemble cactuses. For larger cactuses, attach a few rocks together with glue. Fill a small pot with sand (tape over any holes inside the pot) and arrange your DIY faux succulents on top.
     16. "I Love You" Card
You can use this DIY card for many different occasions, like birthdays, Mother's Day, Valentine's Day, or even just because! Have your child trace their hand on card stock, cut it out, fold the two middle fingers, and secure with glue. This gesture says "I love you" in sign language Glue the hand to paper folded into a card shape, and decorate with stickers, glitter, markers, or whatever else you want.
     17. Painted Salad Servers
This fun art activity for kids doubles as an excellent homemade gift! Buy some wood or bamboo salad servers, lightly sand the handles, and rinse them in water. Section off the bottom portion of the servers with masking tape. Decorate with acrylic paint in any pattern; in our version, a child dipped a finger into paint and made dots on the handles. Let the paint dry, remove the tape, and cover the handles with a nontoxic sealant (like shellac).
     18. Pressed Flowers
Did you know that you can easily press flowers at home? All you need is a thick book, a heavy object, scissors, and paper.
The next time you go on a walk with your child, have them collect flowers. Ones with a relatively flat surface, like pansies and violets, work best for this art activity. At home, open your heavy book to a middle page, and cover the pages with white paper to protect them. Flatten the flower by trimming off the stem, place it in the book, and carefully close it. Top the book with your heavy objects (such as bricks). One week later, remove the delicate flowers and use them however you want!