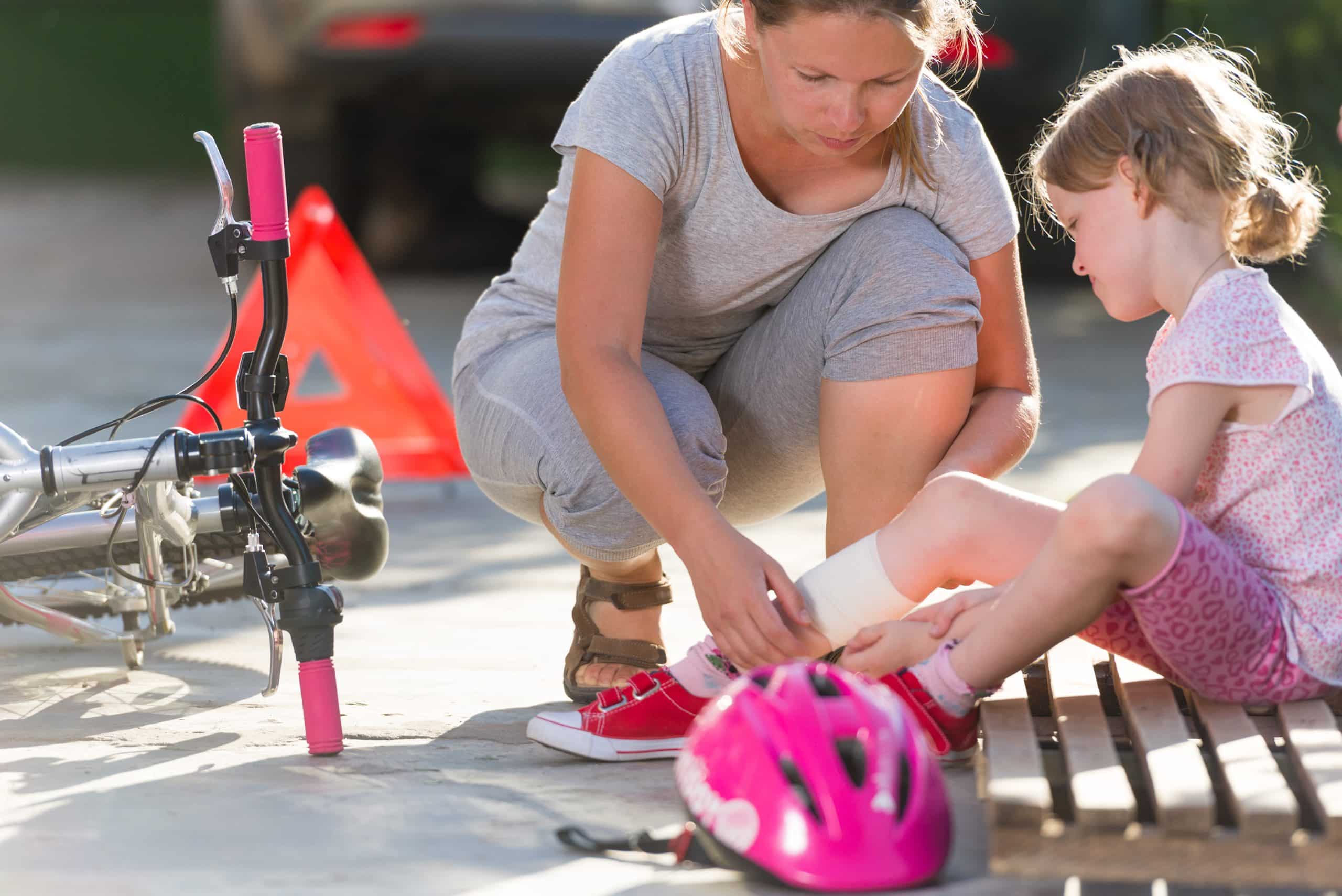 Urgent Care or Emergency Room? Your Guide to Making the Best Decisions
It can be challenging to know exactly what kind of care your child needs when illness or injury strikes. Normally your child's pediatrician would be your first point of contact, but when they are not available the question becomes, should you go to the emergency room (ER) or urgent care?
Knowing the difference is crucial because it can save you a great deal of time and money and, most importantly, ensure that your child receives the best possible care. We'll get more specific later, but let's start with a broad picture first:
Emergency rooms should be the first location to go for life-threatening conditions

. They

are open 24 hours a day, 7 days a week, including weekends and holidays. They are equipped to deal with serious conditions and crises and have expert

emergency

medical staff and

specialized

diagnostic tools.

Urgent

C

are centers

hours of operation vary, but they predominately offer care

outside of regular office hours

and

provide immediate medical attention for non-life-threatening conditions.

Compared to emergency departments, they typically have shorter wait times and lower

costs

.
When it comes to pediatric care, both urgent care centers and emergency rooms can provide care for children, but taking your child somewhere that specializes in pediatric care tailored for pediatric patients can make a significant difference in experience and outcomes. Learn more about the impact of taking your child to the wrong setting here. Fortunately for parents, today's modern urgent care clinics can provide many services, helping you stay out of the ER.
Urgent Care vs Emergency Room

Urgent Care centers can treat a range of non-life-threatening conditions. Most people know they can treat minor injuries, flu-like symptoms, colds or a mild fever. But they can also treat more serious concerns like:
Allergic reactions

Broken bones

Sprains,

strains

and fractures

Head trauma/concussion

Abdominal pain

Lacerations

Dizziness/low blood sugar

Minor burns
Ear pain
Rash
Bladder Infection
Insect bite
Pink eye
Emergency Rooms are equipped to handle life-threatening conditions or situations, such as:
Chest pain

Significant

d

ifficulty breathing

S

udden loss of consciousness

Deep cuts or s

evere bleeding

High fevers

Severe abdominal pain

Severe burns 

Suspected poisoning
Differentiating Between Urgent Care and Emergency Room

Wait Times
In emergency rooms, patients are evaluated according to the seriousness of their conditions, and the most urgent cases are given priority over those with less urgent needs. This means that ER's typically have longer wait times due to the prioritization of critical cases, whereas urgent care centers generally have shorter wait times, and many allow you to save your spot in line.
Cost
ER visits tend to be more expensive than urgent care visits due to the higher level of medical care required and resources available in emergency settings. The average urgent care visit costs between $100-150. An urgent care visit typically costs between $100 and $150. However, similar non-life-threatening problems at the ER might cost up to five times more.
Accessibility
Compared to emergency rooms, which are often based in hospitals, urgent care centers are frequently more easily accessible and conveniently situated in local communities.
Being Prepared Is Key

It's important to familiarize yourself with the nearest urgent care centers and emergency rooms in your area so you know where to go in case of medical emergencies. It is also encouraged to learn more about your local urgent care centers, as not all are the same. Learn more from this article, Where you take your child for urgent care matters—here's why.
When an emergency strikes, or when your child is sick and your pediatrician's office is not open, it's important to know what your plan will be. That initial research of options in your community along with education, like this, will help guide you in making the best decision. And always remember, trained medical professionals will be able to assess your child and if they are unable to provide the best treatment, they should guide you to the appropriate setting.
The Urgent Care for Children Difference

For illnesses or injuries that are not life-threatening but still need immediate medical care, Urgent Care for Children cares for patients from birth to 21. We are proud to offer a team of experts who are ALL pediatric trained (not all pediatric urgent cares can say that). We accept walk-ins or you can save your spot in line, and we also offer telehealth. Our everything under one roof model means you don't have to run all over town for x-rays, labs or prescriptions—we've got you covered. At Urgent Care for Children, we commit to the highest quality of care and shorter wait times, and we accept most major insurance plans, including Medicaid.