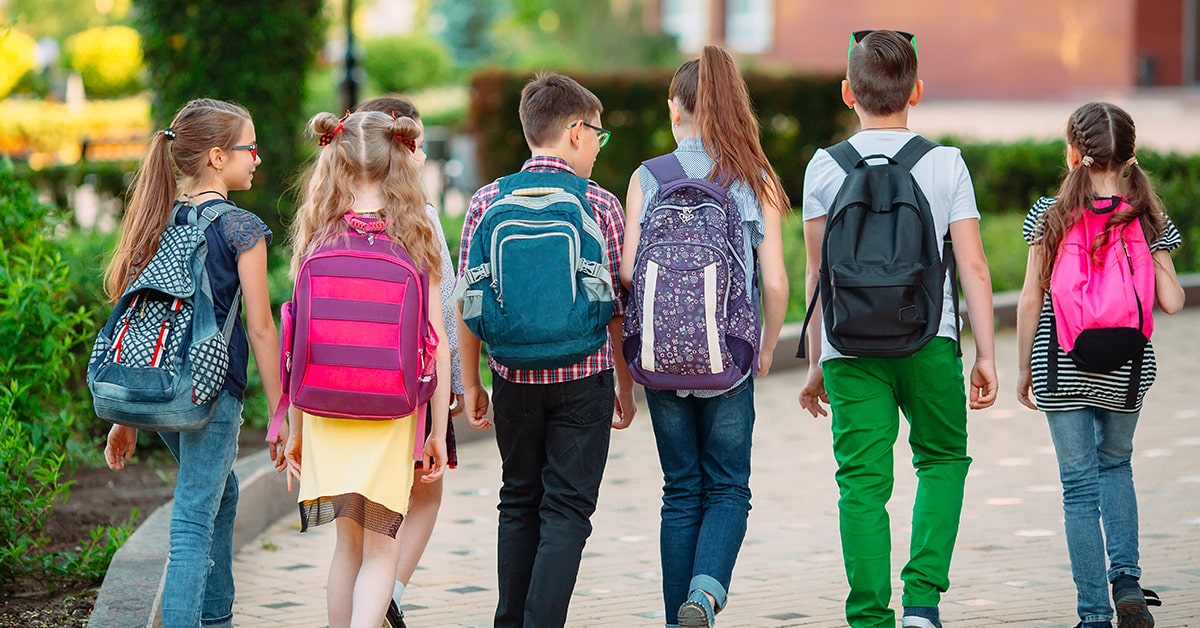 Back to School: Tips for Virtual Learning
For many grade school students across the state, virtual learning plays some type of role in their 2020-2021 school year. In light of the coronavirus, many school systems have gone entirely virtual, partially virtual, or are providing the option of virtual or in-person instruction.
Regardless of which plan your child's school has chosen, the likelihood of some form of virtual learning is high, and we at Urgent Care for Children know that this can bring its own set of challenges. That's why we are here to provide you with our top tips for making at-home virtual learning a success!
1. Establish and maintain a routine.
Not only is it helpful to create a routine for your kiddo while they're learning with the help of technology, but it can also set them up for long-term success. Parents should consider including a start time, allotted times for learning, enjoying nutritious snacks/meals, and taking breaks for physical activity when building their routine. Include your child in creating a daily schedule to allow them to include activities they enjoy.
2. Keep their priorities visible.
When thinking of your typical classroom, a poster with values, a bulletin board with important dates, and a whiteboard featuring a list of daily priorities frequently come to mind. While all of these elements are not needed in your child's at-home learning space, it can be helpful to include some type of visual list that makes note of the tasks at hand for each school day.
3. Make room for fun.
Children are not made to sit at a desk and learn from a tablet eight hours a day five times a week. Make learning fun by incorporating activities involving things like art, music, and sensory stations. This can allow for your kiddo to stretch their imagination while continuing to learn.
4. Incorporate physical activity.
Despite spending much of their time completing written assignments, the American Academy of Pediatrics still recommends 30 to 60 minutes of physical activity a day for children. Aside from obvious benefits such as building strong bones and muscles, physical activity can also aid your child's mental health, which has proven to be increasingly important during the pandemic due to large amounts of change.
5. Stay safely social.
School does more than just teach children about their core subjects. It allows them to develop socially, as well. For students who have moved to an all-virtual set-up, it is essential for parents to still include opportunities for their kiddo to have safe social interactions with their peers and friends. Whether its scheduling time for them to catch up with their buddies by Zoom or going for a socially distant bike ride, small opportunities for social interaction can make a big difference.
At the end of the day, it is important to remember that your little one is experiencing a number of new changes during the COVID-19 pandemic. Encouragement is key to educational success, no matter where their classes take place.
For more resources on how to make the most of virtual learning with your child, we encourage parents to turn to the American Academy of Pediatrics. And for all of your after-hours pediatric needs, know that Urgent Care for Children is here to provide your kiddo with quality care all 365 days of the year.