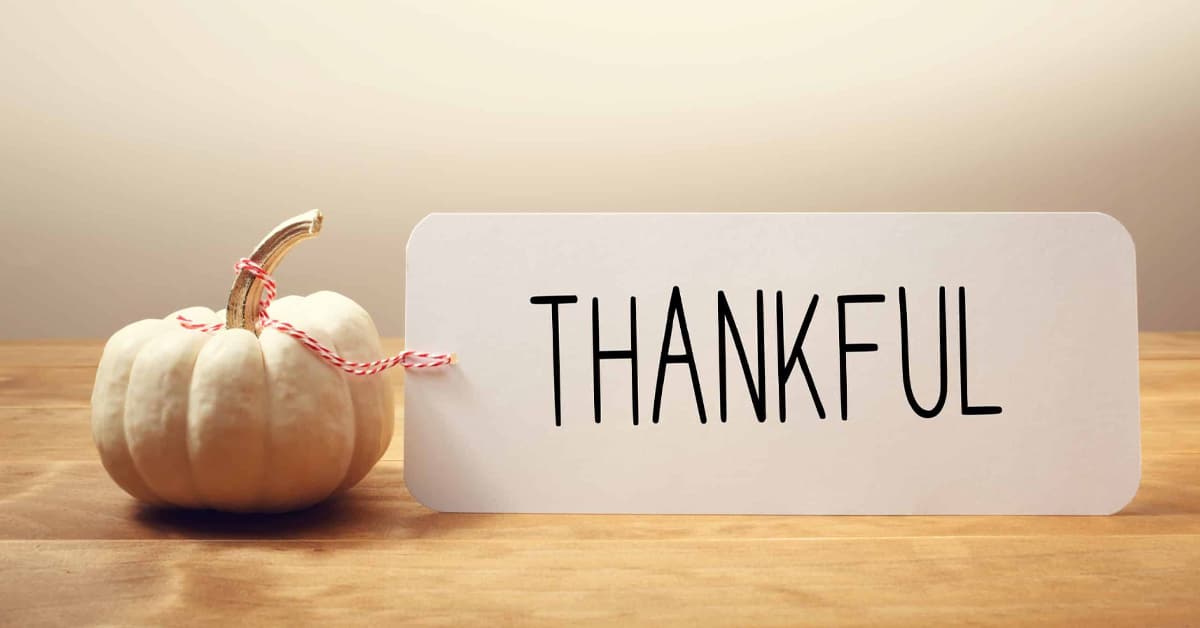 Musings on Gratitude This Thanksgiving Season
By Dr. Allury Arora Lal, Co-founder and Chief Medical Officer of Urgent Care for Children
As we approach Thanksgiving and the holiday season, I like to take some time to reflect on the past year and what I am so grateful for. This time of reflection is important for all of us, including children. We all lead very busy lives. There's barely a minute for most of us to slow down and take time to appreciate what we have and the people who surround us. I'm glad for this blog, which has allowed me to be a bit more introspective. Sitting down for this post allowed me to consider what I'm most grateful for this Thanksgiving and I'm happy to have the opportunity to share these thoughts with you.
I am grateful for:
These past five years. In October 2022, Urgent Care for Children celebrated its fi

fth

anniversary. When I think about where we started – with one pediatric urgent care clinic in Birmingham, Alabama in 2017 – to how far we have come in five years – 17 clinics in three states – I am truly humbled and proud

that we have grown to become one of the Southeast's highest patient-rated pediatric urgent care provider in the country

.

Being able to fill a critical need in our healthcare system. Urgent Care for Children

offers families an alternative to the emergency room and is an accessible and convenient option when a child's primary pediatrician is not available for after-hour care for injuries and illnesses. Our practice has been able to expand the model of pediatric urgent care to not only Alabama but also to communities in Tennessee and Louisiana, and we hope to continue to offer these much-needed services to even more locations in the future.

Our team. The pediatric providers and staff at Urgent Care for Children work tirelessly on the front line and behind the scenes 365

days a

year to care for children. Our team's commitment to service, excellence, partnership, innovation, and inclusivity is unmatched and leaves me in awe every day.

The families who entrust us with caring for their children. We are thankful for the continued trust and appreciation that families have for our team of pediatric providers and the services we offer. Our patients and families are at the heart of what we do every day of the year.
Our community pediatricians. Urgent Care for Children does not stand alone in the care we provide to children. It's a partnership with community pediatricians to ensure seamless care when children need it most. We are thankful

to the

community pediatric partners that entrust us with the care of their patients.

Being the

first

sensory-inclusive pediatric urgent care in the nation.

By incorporating sensory

–

inclusive practices such as sensory bags and a mobile sensory unit, Urgent Care for Children provide

s

children with special needs with a quiet, calm, and more secure

care

environment when it's needed most.
Most of all, I am grateful for the love and support of my own family who has seen me through this incredible journey over the past five years. My wish for all of our families, patients, team members, and community partners is a Thanksgiving holiday filled with happiness and gratitude.