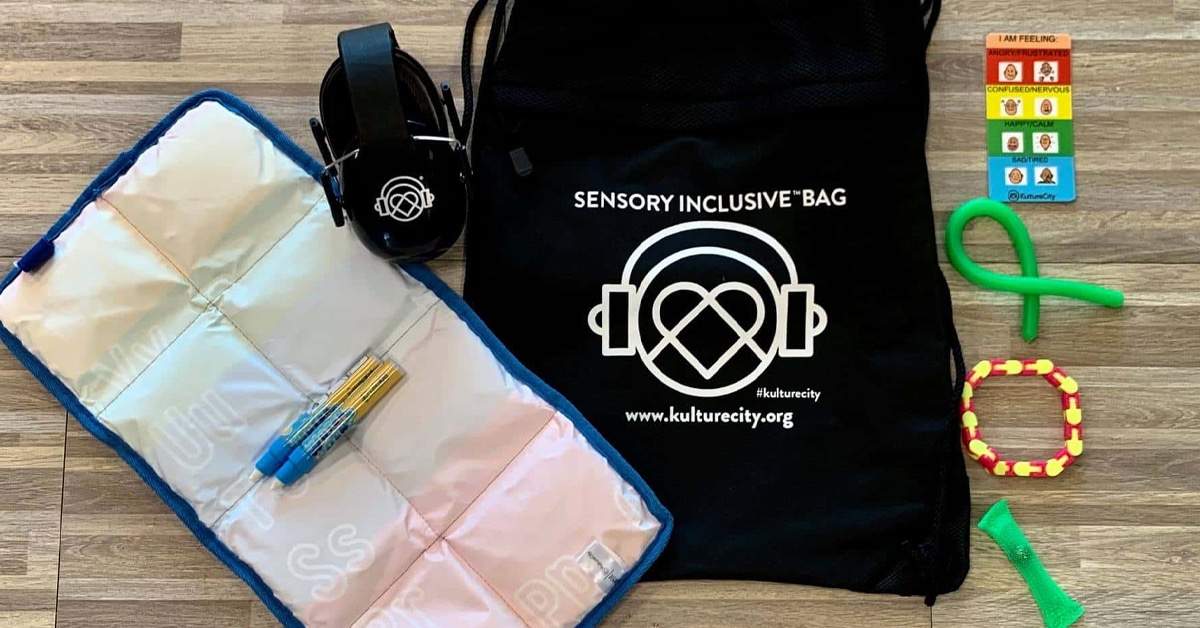 What Does It Mean to Be Sensory Inclusive?
By Dr. Allury Arora Lal, Chief Medical Officer of Urgent Care for Children
According to the National Autism Association, autism is a bio-neurological developmental disability that generally appears before the age of three.
Autism affects 1 in 44 children.

Boys are diagnosed with autism four times more often than girls.
About 40% of children with autism do not speak

.

Autism and other spectrum disorders affect the development of the brain in areas such as

verbal and non-verbal communication

and

social interactions

.

Autism is the fastest growing developmental disorder in children and has been increasing in prevalence over the past 20 years.
These are staggering statistics; numbers that drove Urgent Care for Children to look into how our practice could address the unique care needs of children with sensory disorders such as autism.
In 2019, we partnered with the not-for-profit organization KultureCity, which is dedicated to making opportunities for daily living more accessible for individuals with sensory disabilities.
Urgent Care for Children was the first pediatric urgent care practice in the U.S. to receive the designation of being sensory-inclusive at all 17 locations in the three states we serve.
So, What Does Being Sensory Inclusive Mean?
The KultureCity website states that 1 in 6 individuals have a sensory need, including children with autism spectrum disorders, post-traumatic stress disorder (PTSD), and anxiety.
Noises and sounds, smells, lights, crowded places, and new environments can be traumatic for these children.
When sensory-challenged children are injured or sick and need to access healthcare, parents are faced with a real obstacle.
Which made us think.
If restaurants, airports, schools, and theaters could be designated as sensory-inclusive, then Urgent Care for Children could be too.
How did we do this?
Through our partnership with

KultureCity

,

our

clinic team

go

es

through specialized training and education on how the needs of children with sensory disorders are different and how

to best t

reat children with increased sensitivity.

Imagine what these children must feel when someone they are not familiar with comes

in to

their exam room to swab them, give them an injection, or even just look into their ears. These simple medical interventions can cause extreme turmoil for sensory-challenged children. The techniques

learned

in these training

programs

help our team understand how to approach children with increased sensitivity for a better overall care experience.

O

ur urgent care centers have

sensory bags that

include

fidget tools

to

help calm the

children

, headphones to help them tune out noise and sounds that overwhelm them, and a sensory lap pad.

Urgent Care for Children

clinics

are also equipped with sensory motor

stations

with

beautiful lights and

fiber optics as well as fish tanks

. R

esearch has shown that these tools

help

create

a sense of

calm

for

children in a new environment.
Over the past several years, our team of providers has treated hundreds of children with sensory needs. Parents tell us how thankful they are that there is a place that understands their struggles and that can provide the care their children need in an accommodating and safe atmosphere.
I encourage families to learn more about KultureCity and to check out their website or app which has an interactive map that locates sensory safe places (theaters, restaurants, airports, healthcare facilities) nearby.
If you have questions about sensory-inclusive care at Urgent Care for Children, please reach out to one of our local centers. Our staff is happy to walk you through the process to help you get the care your child needs when they need it most.
Sources:
https://nationalautismassociation.org/
https://www.kulturecity.org/