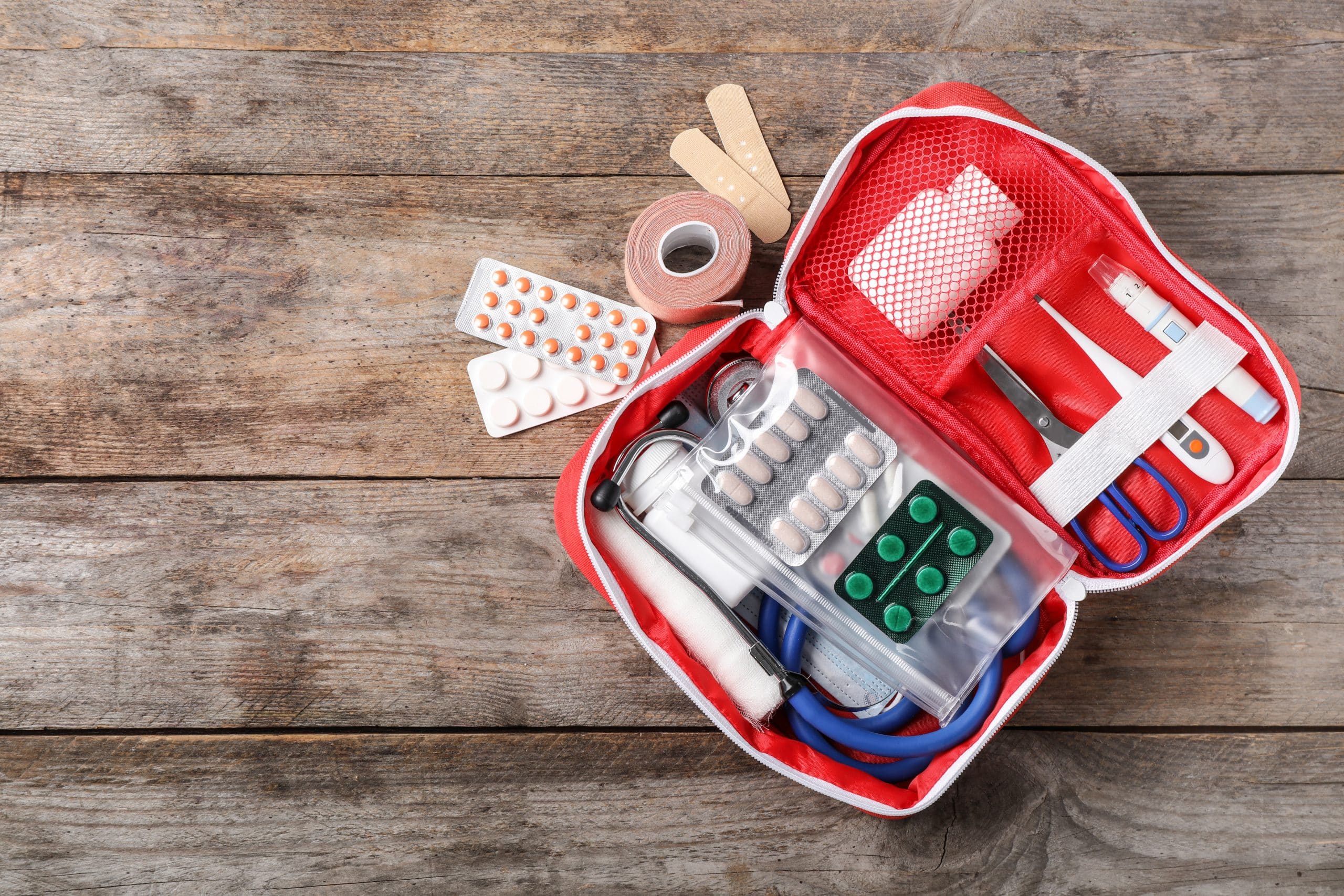 Parent Essentials: First-Aid Kit 101
As a parent, you always want to be prepared. But accidents happen, especially with little ones around. Every family should have a well stock first-aid kit handy in their home (and consider having one in your car as well!). Although we can't plan for everything, we can take steps so that we are not caught off guard.
You can buy already made kits online but creating one yourself ensures it as everything your family may need.
Step 1: Choose a sturdy container, one with handles can make life easier, especially when you are on the road.
Step 2: Gather supplies. Each family is unique, but here are a few things to consider.
Sterile

gauze

Bandages
Tape
Scissors
Latex free gloves
Antibacterial ointment
Tweezers
Hydrogen peroxide wipes (or solution and cotton balls)
Hand Sanitizer
Hydrocortisone cream
Benadryl,

Acetaminophen,

and Ibuprofen

Calamine lotion
Bag of Q-tips
Thermometer
Alcohol wipes
Step 3: Once your kit is complete, you will want to store and review regularly.
Store in a place that is out of reach for your children. Make

sure to let grandparents,

babysitters

and other caregivers know where it is when they are watching your child/children.

Review all contents every 3-6 months to check for expired products and items that need to be replenished.