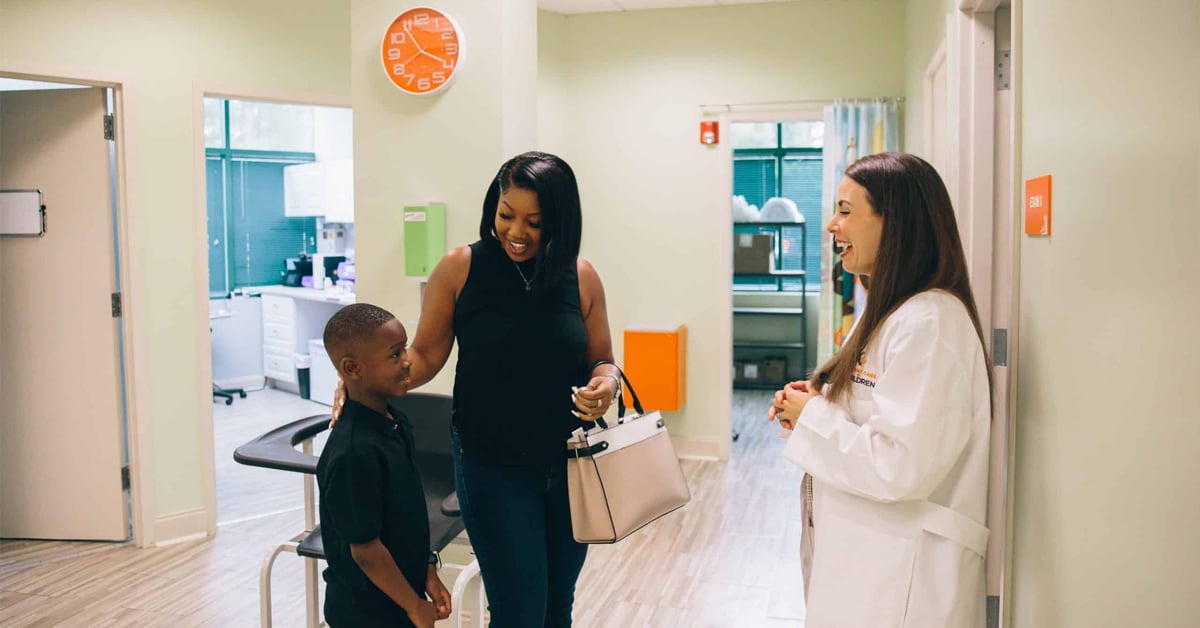 Urgent Care to the Rescue During the Trifecta of Virus Season, Even During the Holidays
By Dr. Allury Arora Lal, Chief Medical Officer of Urgent Care for Children
As we enter the holiday season, where families and friends look forward to spending quality time together, we're also entering a very active viral season. To complicate the already high flu transmission we're seeing in the community, additional Covid infections are circulating and we're experiencing a high impact from RSV as well. It's the trifecta of viruses, and while we expect and are prepared for flu during this time of year, adding Covid and RSV into the mix has increased the number of illnesses as well as pediatric hospitalizations.
These three viruses share common symptoms – head congestion and a runny nose, sore throat, fever, chills and body aches, and cough. It can be difficult for a parent to differentiate between the viruses. While we have at-home tests for Covid, it's still very important to have your child seen by a pediatric provider for a thorough assessment. Urgent Care for Children plays an important role in the community, providing the experience and access to quality care when these viruses strike. We're open 365 days a year, in the evenings, on weekends, and even during the holidays. Our trained pediatric providers are focused on diagnosing your child's illness and providing the important therapies needed to get them feeling better sooner so there are fewer missed days of school, work, and family time.
When It's Time to Go to Urgent Care
As parents, we often know how to help our children feel better when they are ill. But there are important factors at play during peak virus season that require an evaluation by a pediatric provider. When your child is sick and you bring them to Urgent Care for Children, we not only provide a diagnosis but education on:
How to control a fever that keeps spiking

What to do when

your

child has chills

and/or body aches

How to care for a cough that continues to linger five or even 10 days after the initial illness
How to prevent dehydration
The specialists at Urgent Care for Children also assess your child for the signs of a secondary bacterial infection that may be worsening their initial viral symptoms. If a bacterial infection is suspected, a pediatric urgent care provider can start your child on antibiotics to help manage lingering symptoms.
Urgent situations can't be planned for, and they certainly cannot be ignored.
Being in the right healthcare setting can make all the difference in your child's health, especially during this extreme time of flu, Covid, and RSV.
At Urgent Care for Children, our specialists guide parents and provide the care needed to decrease the severity of the illness and the length of sickness in children to help parents avoid a trip to the ER or worse — hospitalization. Our pediatric-trained team offers a unique patient experience, one that includes expertise as well as open communication, and better outcomes.
So, if illness strikes during this busy holiday season, you can feel comforted by knowing that Urgent Care for Children is open for all your child's needs. Best of all, our services are all under one roof – everything from prescriptions to lab tests and X-rays. We hope you don't need us during this joyful time of year, but if you do, we're here for you.
Wishing all of our families a happy and healthy holiday season!