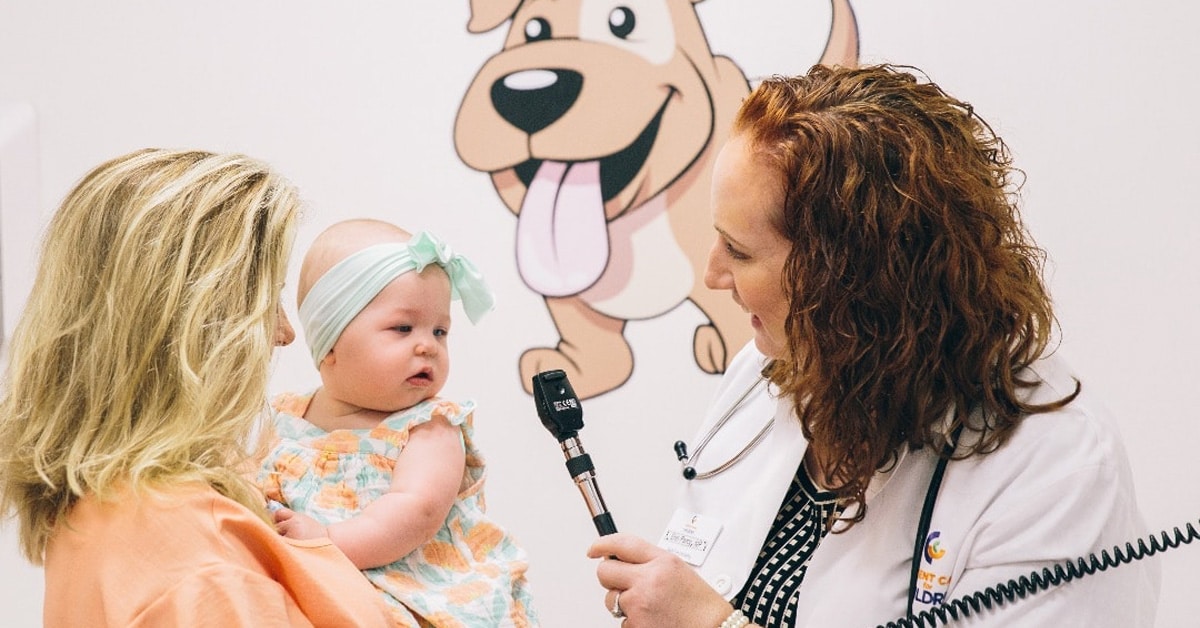 Specialized Pediatric Urgent Care Is Right In Your Backyard
You know the scenario – your child wakes up coughing with a rising fever at 8 PM on a Saturday, long after your pediatrician's office has closed. What's a parent to do? 
While you could take your child to any regular urgent care center, the best choice is to go to a pediatric-focused urgent care, like Urgent Care for Children which is right in your backyard.
When illness strikes at the most inconvenient times, Urgent Care for Children is in your neighborhood, providing the care you need for a wide variety of pediatric illnesses, even on a Saturday night.  
Why A Pediatric Urgent Care Is Important
Children's health needs are different from adults, which is why it's important to choose an urgent care center that is staffed by pediatricians and skilled pediatric professionals and not just general practitioners with limited training in children's health. For the best care when it's needed right away, turn to the expertise of highly qualified pediatric professionals who understand the unique needs of children. 
Why is the level of specialty care so important in an urgent care facility? 
Illnesses can hit children differently than adults.  Trained pediatric providers have more in-depth knowledge about the growth, development, illness, and treatment of children.  And on top of a better understanding of the physical needs of children, they understand their emotional needs as well.  Our staff knows how to examine a child who is crying and anxious. The team understands how to calm a child in pain or win over a fussy, feverish toddler who needs bloodwork.
An Extension Of Your Pediatrician
Think of Urgent Care for Children as an extension of your primary medical home, your pediatrician's office. When your regular pediatrician isn't available, we provide a seamless continuum of care. This means that when your child receives care from one of our providers, Urgent Care for Children is in regular communication with the child's doctor, sharing visit notes, medication prescriptions, diagnoses, and results of lab work or imaging. It's a true partnership designed to ensure every child has access to the best pediatric care and nothing slips through the cracks. 
Need A Few More Reasons To Turn To Urgent Care For Children?
In addition to specializing in pediatric illness and injury, we offer:
Pediatric care designed for real life

. When your child is sick, you want convenience

—

and we've got you covered!  Urgent Care for Children is designed to fit your schedule and your needs.  Our pediatric providers offer care for a wide variety of conditions from the flu, Covid, colds, and strep to coughs, belly and earaches, rashes, sprains and strains, and

more

.

A one-stop-shop

. T

he last thing you want to do is run around town for different services and needs when your child is sick, which is why we offer everything you need under one roof.

Our on-site lab offers rapid diagnostics and bloodwork, and on-site imaging provides X-rays when a child suffers an injury such as a sprain or fracture. Our in-house pharmacy also allows you to conveniently fill any necessary medications before you go home.

Convenience and access

. Urgent Care for Children is open 365 days a year, 7 days a week, on weekends, holidays, and in the evenings. We welcome walk-in visits and also offer a convenient way to save your spot in line, online, for shorter wait times.

A safe, sensory-inclusive practice

. Urgent Care for Children was the nation's first pediatric urgent care to become sensory-inclusive. Our providers are trained to care for the special needs of young patients on the sensory spectrum, providing a calm, less stressful environment when it's needed most. 

A clean and safe facility

. Our center takes great measures to ensure a clean and sanitized environment, from the waiting area to the exam rooms.  
At Urgent Care for Children, we're pediatric experts and parents, too. Our center was designed with you and your children's needs top of mind. We're proud to care for our communities' youngest patients when they need us most. 
Learn more about our services, find your neighborhood location, and save your spot in line. 
Don't miss out! Join the over 10,000 moms in the Southeast who have chosen (and rave about!) Urgent Care for Children. Sign up for our newsletter to stay up to date on important health news and tips!