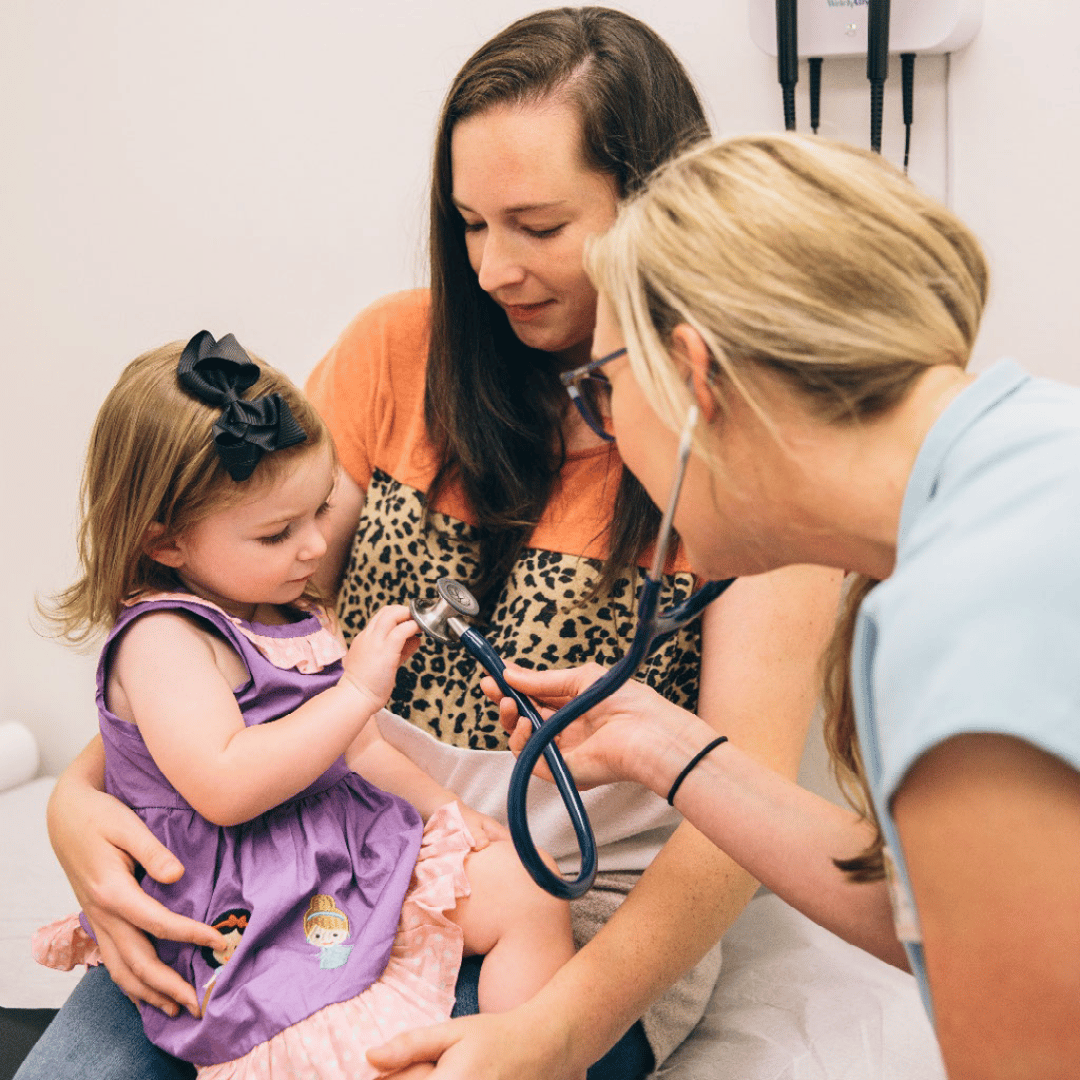 Where You Take Your Child for Urgent Care Matters – Here's Why
During the winter months, parents are not usually surprised when children catch an occasional cold or even come down with a bout of the flu. At the height of virus season and as the Southeast grapples with the "tripledemic"—Covid, flu, and RSV – pediatric care is in high demand, putting an added burden on pediatricians. Fortunately, for families throughout the Southeast, Urgent Care for Children provides the specialized care children need when their primary care pediatrician (PCP) may not be available.
Where you take your child for acute medical care matters. "The American Academy of Pediatrics (AAP) does not recommend care outside of your PCP's office in settings without pediatric expertise. General urgent care clinics aren't staffed with providers that have extensive pediatric expertise, so many patients are sent to the emergency room when it is not necessary," said Allury Arora-Lal, MD, Chief Medical Officer of Urgent Care for Children. "Local emergency rooms are overtaxed, especially during periods of high community transmission of multiple viruses, leaving parents with very long wait times for care, not to mention the most costly option."
Parents Now
H
ave a
B
etter,
M
ore
C
onvenient
O
ption for
U
rgent
P
ediatric
C
are

Urgent Care for Children is proud to be one of the highest patient-rated pediatric–focused urgent cares in Louisiana, Tennessee and Alabama. Pediatric–specific urgent care clinics are a relatively new model in the U.S., but as consumer demand for hyper-convenient care has reached a fever pitch, Urgent Care for Children, one of the Southeast's highest patient-rated urgent care provider, is heeding the call throughout the region.
"There's a good reason why the AAP took a stand against sending young children to adult urgent care providers," added Dr. Arora-Lal. "Without the specialized clinical training and experience in the unique healthcare needs of children, general urgent care facilities just aren't equipped to provide the type of care children receive at their regular pediatrician's office."
That's why Urgent Care for Children's model is proving to be highly effective, filling the gaps when regular pediatricians are not available such as nights, weekends, and holidays, 365 days a year. At Urgent Care for Children, not only do parents gain access to experts providing highly specialized care at no additional cost, but pediatric practitioners have more in-depth knowledge about the growth, development, illness, and treatment guidelines of children. Our pediatric teams provide the care needed to decrease the severity of the illness and the length of sickness in children, not to mention provide parents with convenience and peace of mind. This leads to better school attendance for children and reduced absence from work for parents.
Just
A
sk
P
arents
W
ho
H
ave
B
een
There

Samantha S. is a parent who brought her sick son to Urgent Care for Children, saying in a Google review: "My experience was awesome! The staff was so friendly, I immediately knew I made the right choice with the care of my baby. Our nurse practitioner made me very comfortable and was extremely easy to talk to.
I didn't feel rushed. She was super patient with my fussy son, gave me a few tips to care for him at home, and had a very pleasant bedside manner. Thank you for this delightful experience! Good healthcare, especially urgent care, is so scarce right now. Kudos!"
Mom Tiffany P. wrote on Facebook:
"Very friendly staff, excellent service. Took both of my boys here tonight we were in and out within an hour or so. They are very thorough and really care about the children. Highly recommend them! Great alternative if you need something after work and don't want to go to the ER!"
Convenient, Specialized Pediatric Urgent Care is
Now
i
n Your Neighborhood

At Urgent Care for Children, we understand that children don't always get sick during normal business hours. We're here for you 365 days a year and are proud to care for our community's youngest patients when they need us most.
Learn more about our services today and save your spot in line.
Don't Miss Out
!


Join the over 10,000 parents in the Southeast who have chosen (and rave about!) Urgent Care for Children. Sign up for our newsletter to stay up to date on important health news and tips.