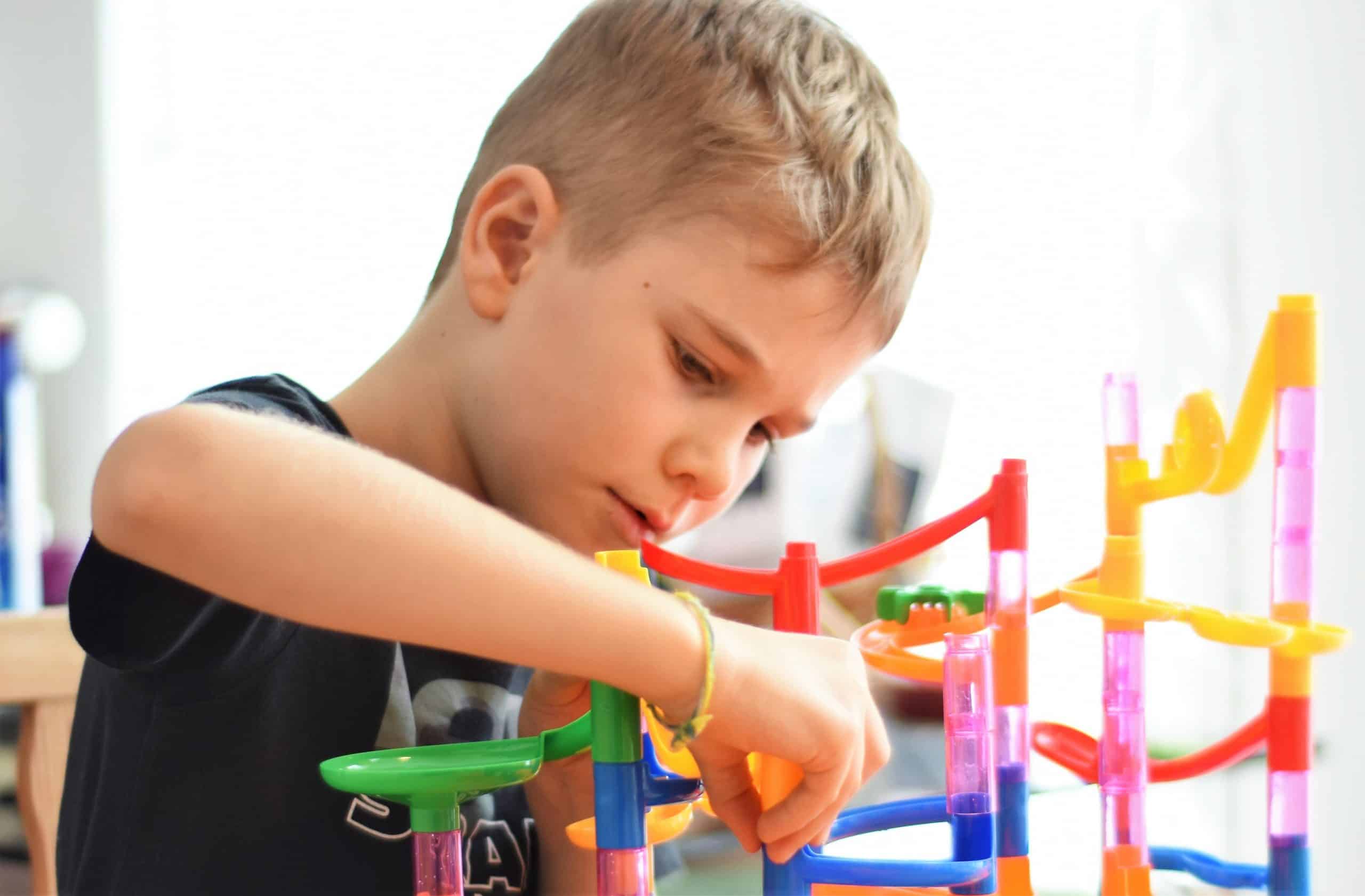 12 Boredom-Busting Puzzles, Games, and STEM Kits for Kids, By Age
Shared from Parents.com
Whether chilly winter temps have you trapped indoors or you're desperate for some non-screen entertainment options for the kids, nothing beats a shiny new puzzle, game or STEM kit. My own daughters, ages 10 and 3, light up at the chance to troubleshoot a challenging project – there's something inherently exciting, even for little ones, about rising to the occasion and finishing something you started. Here's a list of our favorite puzzles, games and STEM kits to blow away boredom and build brain power and resilience.
For Toddlers and Little Kids (2-5)

Mudpuppy Tea Party Pouch Puzzle
Mudpuppy puzzles stand out with adorable imagery, bright colors, and sturdy pieces great for rough-and-tumble toddler hands. "Pouch puzzles" by Mudpuppy come with 12 pieces, which is just right for the toddler in your life; after just one assisted try, my daughter could complete one of these independently, and she beams with pride for doing it "all by myself."
Depths of the Sea Jumbo Puzzle

Moving up to 25 pieces might be the next step for your young puzzler, and a jumbo one adds a new dimension of fun. Clear the floor somewhere in your home and let your little one go at it—ideally this buys you a bit of "me time," while also benefiting your child's brain.
Little Thinkers' Block Logic Puzzle
This set comes with 30 visual puzzles to solve and nine wood blocks for your toddler to manipulate. Each challenge requires the player to fit all blocks on a grid, while also matching blocks and stars by color. Some puzzles are easier, with "suggestions" for users, then as they get the hang of it, kids can try the harder ones.
SmartGames
Three Little Piggies

This brain-teasing game engaged my daughter for long blocks of time when she was 4 and 5 years old. It comes with a book full of puzzles to solve, each one with the goal of protecting three little pig figurines with three houses, so that the Big Bad Wolf can't reach them. It has few parts which makes it easy to clean up, or to bring on the road or even to a restaurant, so your kiddo can build brain power wherever they go.
For Big Kids (6-10)

Pinball Machine by
KiwiCo

During the pandemic, my 6-year-old daughter was given a handful of KiwiCo activity sets, and they're definitely part puzzle, part project, and all fun. This set provides all the pegs, rubber bands and whirligigs needed to build your own pinball machine—once they complete it, they can play with it for hours, or rebuild it in a different configuration.
Outfoxed!

Ideal for 6- to 8-year-olds, this new game by GameWright is billed as a cooperative "whodunit" game. Players practice problem solving and deductive reasoning as they move around a board and aim to figure out who stole a prized pot pie from Mrs. Plumpert. And since it's a cooperative game, siblings can work together to win, hopefully without bickering. 
Walking Robot by
KiwiCo
Suggested for kids nine and up, this robotics kit was a hit in our house—knowing that their battery-powered creation will literally roam about the house once they're done is quite motivating for a kid. This box comes with all the pieces needed, plus an illustrated building blueprint. There's a video tutorial too, so your kiddo can learn and play with mechanical motion on their own.
Discovery Toys
Marbleworks

This one has been around since I was a kid myself—a STEM toy before STEM was an acronym we all knew. Hours and hours of open-ended marble run play can be had with these pieces, which are durable and can be easily put together by smaller hands. As kids tinker and build, they get hands-on experience with balance, stability and physics. If the kids aren't too rough, you can store these for future generations in need of boredom-busting. Suggested age is five and up, especially since there are small marbles involved. 
Gravity Bugs
Even as a grown-up I'm enthralled by the idea of these "bugs" walking up walls. This STEM kit (suggested for kids ages between 8 and 10) comes with 78 pieces and an illustrated manual to guide your child as they make a robotic bug with suction cup feet. They'll need a screwdriver and one AAA battery. Then, watch them work!
For Tweens and Teens

Glow Lab by
KiwiCo

Pouring and mixing makes for hands-on fun, and this chemistry kit ups the ante with glow-in-the-dark solutions. Great for the science-leaning teen or tween in your life, Glow Lab includes three experiments, a UV light and a spiral stand as a very fancy mixing apparatus.
PuzzleGears
: Precision Clock
This STEM kit for teens results in a super cool working pendulum clock—a project I wouldn't mind sitting out on a shelf after its completion. Made with laser cut wood pieces and powered by springs, your teen will earn a true sense of accomplishment once they've crossed the finish line on this 166-piece challenge, and they can use it to keep to their busy teen schedule.
The Happy Isles by The Magic Puzzle Company
My family has tackled three puzzles by The Magic Puzzle Company, and let me say, these are for puzzlers with stamina in spades. One 1,000-piece puzzle will take multiple evenings to do, but they are mysterious, incredibly well-designed, and oh-so-satisfying to complete. They're also more fun when tackled as a duo or small group, so consider this one for a sibling or whole-family project.
For more information, including links to purchase all products, visit Parents.com.