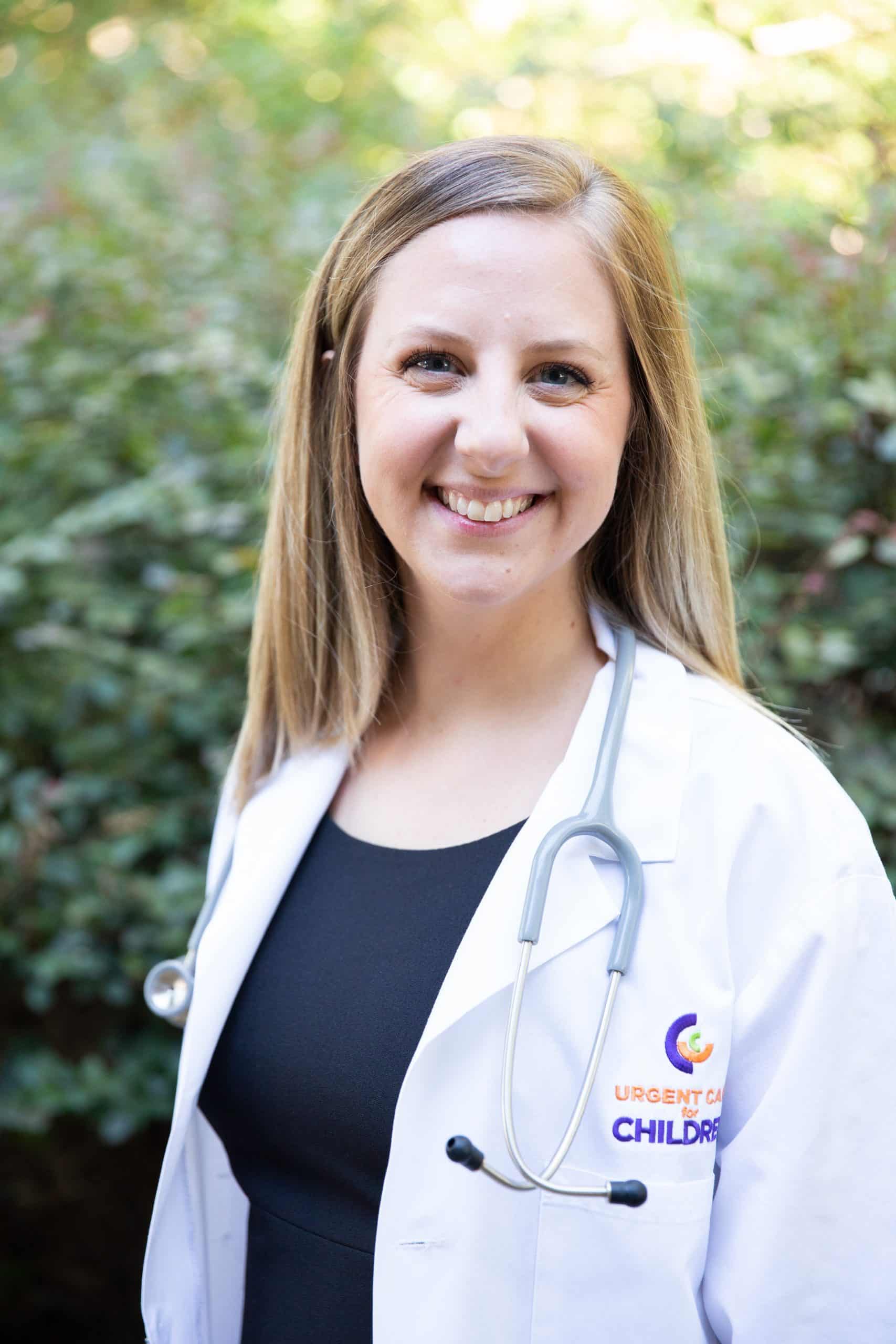 Education
Master's Degree from the University of Alabama at Birmingham
Residency
Clinicals and practicum completed at Urgent Care for Children
Board certification
PNCB-PC
Why did you choose to practice pediatrics?
I've wanted to work with children since I was young myself. I grew up with 3 brothers, and was always close with many cousins. I loved to babysit for family friends. I wanted to care for others, and became interested in the science of nursing and medicine, which led me where I am today.
What is most rewarding about your work?
Many children are fearful of being seen by a provider. It is always rewarding when they realize at the end of their visit that they had nothing to be afraid of, and are able to smile and give us a high five on the way out.
If you are a parent, how does that impact and/or help in the way you provide care and work with your patients and their families?
I started at UC4C just before becoming a first-time mother. While I always strived to provide the same quality of care before having my son, I am able to relate in a different way now that I am a parent. My personal experience in some of the same situations parents are going through provide me with a different perspective in which to educate and advise parents.
When working with your patients and their families, what is your approach? 
I strive to get the full picture of what is acutely wrong with the patient, so as to not miss important details that may impact our plan of care. I consider the parents' understanding and agreement with the plan of care I create. I enjoy having a few extra minutes to educate parents in a way that is easily understandable to them, and provide resources such as handouts to aid in this.
How do you stay healthy and happy?
Spending time with my family, traveling, reading, going on walks with our dogs