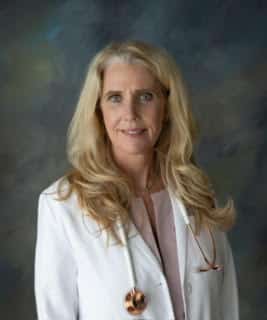 Education:
Samford University, Sanders and Moffett School of Nursing
Doctorate of Nursing Practice, Family Practice Nurse Practitioner
Board certification:
AANP
Why did you choose to practice pediatrics?
Becoming a nurse practitioner has been a dream come true. Caring
for children and adolescents is what I love most about being a healthcare provider. Seeing the twinkle in their eye, the spring in their step, and watching them grow into young adults is a wonderful gift. I am also passionate about supporting parents through their child's illnesses and healthcare.
What is most rewarding about your work?
The most rewarding moment in my day is when a parent feels a part
of their child's healthcare. Parents are the most intricate step in the child's wellbeing and as a healthcare provider, I've been successful when the parent understands how to care for their child when they leave the
clinic.
How does being a parent help in the way you provide care and work with your patients and their families?
I always explain to my patients that I am a parent first and a provider second. With this I mean that I truly understand what it feels like to have an ill child/grandchild. I can empathize with them and I will do what I can to help this parent/grandparent with their stress and anxiety.
When working with your patients and their families, what is your approach?
In working with children my approach has always been to help keep the child and parent as comfortable as possible. This may be leaving the child in the parent's lap and bringing a chair up to the child. It may be playing action-adventure characters or princesses with the child to help them feel more comfortable. Taking a moment to observe the parent and child before speaking and acting helps me to know the approach I need to take with the child.
How do you stay healthy and happy?
I am happiest with my family; husband, four children (and their spouses),
seven grandchildren and three boxers. I am also an avid college basketball fan and love all things college sports.